Fashola Speaks On Using Tax Payers Money For Buhari's Campaign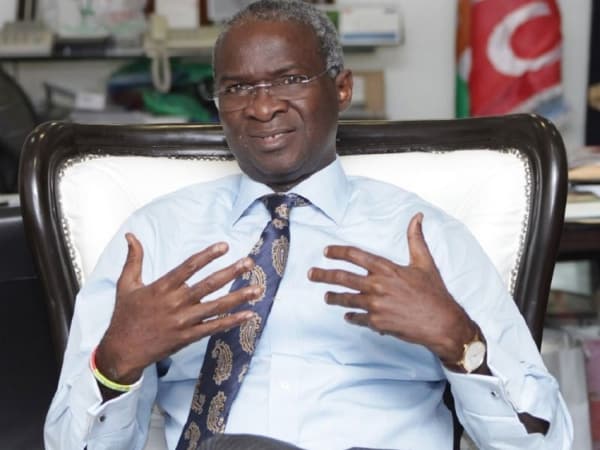 Fashola Supports Buhari, Blame NASS For Delay In Completing Projects
The Minister of Works, Power and Housing, Babatunde Fashola at the weekend has promised never to divert tax payers' money to fund the campaign of the All Progressive Congress (APC) ahead of next year's general elections.
Good morning Twitter family. This is a gentle reminder that Fashola told us to vote out PDP if we want to enjoy steady electricity. It's almost 4yrs since they came into govt and we are yet to have steady electricity. pic.twitter.com/qwT2jruRQC

— Nonso. (@sleeknony) November 5, 2018
Naija News learnt that Fashola made the promise while Speaking in Sokoto after the 2-day retreat for Management staff of the ministry.
He said they had received dozens of request from political organizations for campaign funds for the President Muhammadu Buhari, which they turned down.
"Certainly not under my watch this will happen," he said. "We never did it and we will not do it."Campaign needs money but members of the public must understand that government is not a place for people who want to play politics to expect that funding will come from," Fashola said.
Earlier, the Minister said Nigerians should blame their representatives at the National Assembly for the slow pace of works on federal roads in their respective areas.
Fashola said "don't forget it took them nine months to pass the budget and they shut down the National Assembly for two months when the borrowing plan was submitted to them. "If the contractor is not paid, he stop the work. It is not President Buhari's fault. It is the fault of those who you and me elected to represent us at the National Assembly."