Keyamo Speaks On How He Receives Money For Buhari's Campaign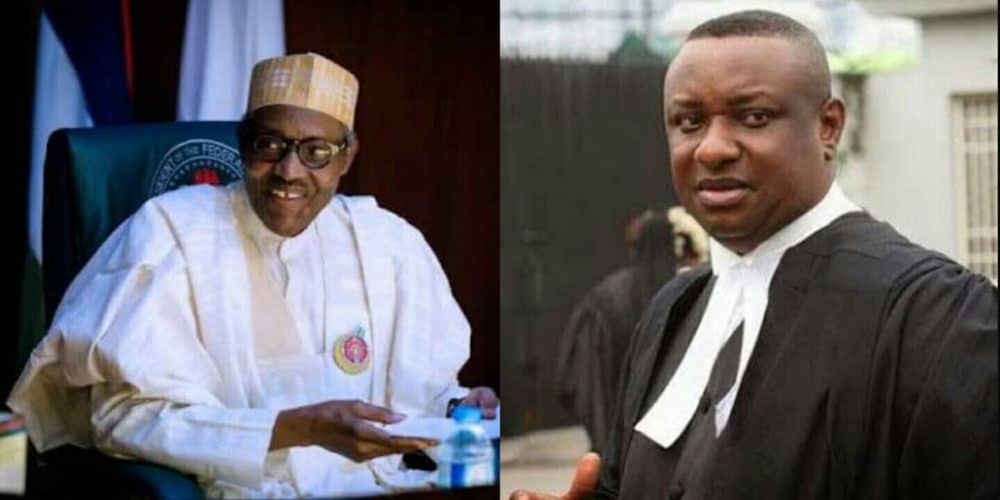 The spokesperson for the President Muhammadu Buhari Campaign Organisation, Mr Festus Keyamo (SAN), has denied  collecting money from the NNPC to run the publicity department of the organisation, Naija News Understands.
They have been circulating fake news that NNPC is funding us. Well, this?response is for those who think others must behave like they did. pic.twitter.com/RUPeElNrJZ

— Festus Keyamo, SAN (@fkeyamo) October 25, 2018
Keyamo who  made this known through a press statement earlier today said    "Our attention has been drawn to fake news to the effect that I have received a large sum of money from the Nigerian National Petroleum Corporation and submitted another budget to the same corporation to run the media and publicity department of the campaign.
"The story is a classic example of the many rots in the system that President Muhammadu Buhari is determined to address.
"Experience has taught that sharing of money does not win elections. We do not intend to go that route.We shall continue to showcase the achievements of President Muhammadu Buhari to convince Nigerians that he deserves a second term in office," Keyamo said.
@Fkeyamo this allegation of NNPC sponsoring PMB media campaign team headed by you should be best defended by NNPC and not you, bcos no reasonable Nigerian takes you as a serious person any longer.

— Yahaya J Takuti (@yjtakuti) October 25, 2018
He added that his participation in the Buhari 2019 presidential campaign was part of his larger crusade for enthronement of an accountable government and true democracy.
"To me, this is not just a campaign but a crusade; hence, I came out of my shell to make a full-blown participation in the process."I am determined to make my little contribution to prevent those who looted our treasury in the past to establish 'big businesses' from staging a comeback to power."In the process, my hard-earned integrity will be guarded jealously.
"I have not, and will not go near the public purse; the campaign organisation will not do so either. This is a pledge before the Nigerian people by which we shall stand," he said.