Ciara And Missy Elliott Performs 'Level Up' And 'Dose' At 2018 AMAs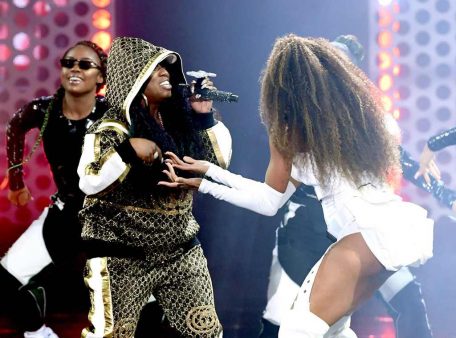 Ciara And Missy Elliot Unite To Thrill Fans
Just last night, Ciara alongside Missy Elliott joined forces at the 2018 AMAs in Los Angeles for their lovely medley of "Level Up" and "Dose".
The top singers had the presence of their dancers, and Ciara started the performance with some moves and dance steps that stirred everyone to get on their feet to cheer her.
Shortly after, Missy Elliott came out and performed her verse for the sizzling remix alongside a fervent Ciara.
Rather than let the record phase out, Ciara fused the song with her single "Dose," with the help of her energetic drumline.
Watch the performance below:
VIDEO: @Ciara performs #LevelUp/#Dose Medley at #AMAs pic.twitter.com/KIP7Nafhr2

— Ciara Icon (@CiaraIcon) October 10, 2018
Source: Naija News