Protesters Hit APC secretariat In Abuja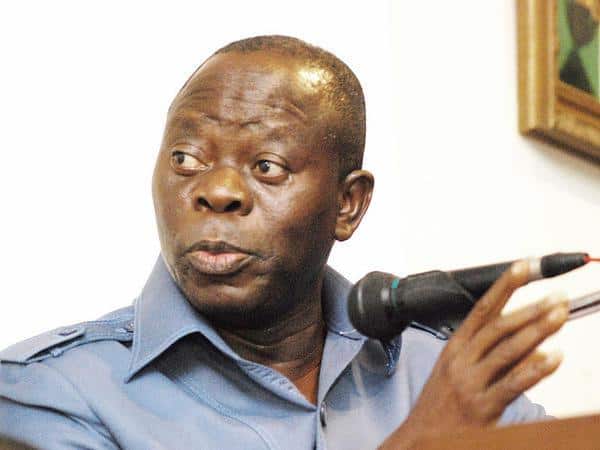 Some members of the All Progressives Congress (APC) in some states of the federation have thronged the premises of the party in Abuja to express their displeasure concerning the party's primaries in the state.
Dozens of protesters from Kano, Niger, Nasarawa, Enugu and Jigawa were at the APC secretariat at different times on Monday to register their displeasure over perceived injustice.
While some where alleging imposition of candidates, some other claimed that the due process for the election was not adequately adhere to, while other alleged that they were not allowed to participate in the primaries.
A former Inspector-General of Police, Suleiman Abba, who lost out in the scramble for Senatorial tickets was miffed by his exclusion from the process in his native Jigawa State.
He visited the party headquarters with his wife and daughter to lodge his complaint. Obviously unsatisfied with the response he got from the party leadership, he addressed members of the press to vent his frustrations.
Abba, who was an aspirant for the Jigawa South Senatorial district waxed spiritual when he asked God to remove "any person" in the APC who was trying to play god.
Abba who was visibly angry told reporters "Let me say that this is not a time for too much talk. This is a time for prayers and I want you all to please join me in this prayer.
"The prayer is this: Oh Almighty God, any person copying you and their powers should not be in this headquarters of the APC.
"Almighty God, if there is already one; you know what to do, so that you don't allow him to continue copying you.
Download Naija News App. Advertise with us. Send us enquiries and press releases.