Nigerian Army Reacts To Online Video Showing Soldiers Begging For Food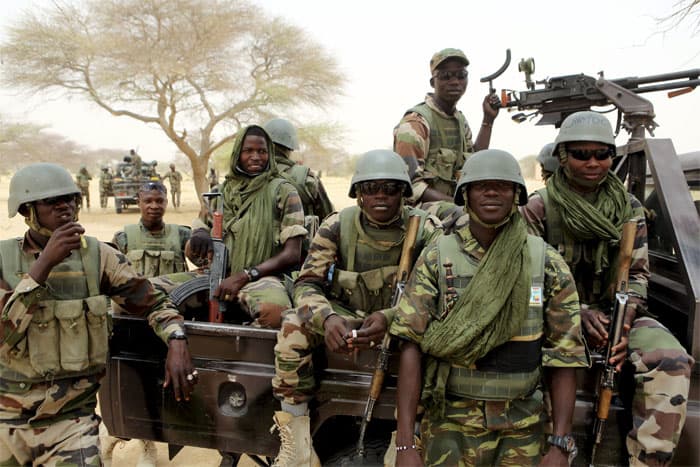 The public have been urged to ignore trending video showing how soldiers battling Boko Haram insurgents in the North East beg for food, and sleep in classrooms.
Defence headquarters described the video as one of the strategies targeted at breaking the fighting spirit of the troops by people it referred to as "fifth columnists whose only objective is to collaborate with enemies of our nation to prolong their own organizational interests."
The Director of Defence Information, Brigadier General John Agim, in a statement, yesterday morning, said the video and its short story were "failed attempt to distract the purposeful direction in the counter-terrorism fight.
"The Nigerian Armed Forces is stating categorically here that its fighting spirit is indomitable and no amount of falsehood can distract us from fighting terrorism to a conclusive end," the statement said.
"The Defence Headquarters wishes to respond to a trending video clip and story alleging that the soldiers fighting BOKO HARAM terrorists beg for food and sleep in classrooms. There is nothing farther from the truth than the story.
"The Defence Headquarters hereby draw the attention of the media and the general public to activities of fifth columnists whose only objective is to collaborate with enemies of our nation to prolong their own organizational interests. The story/video is one of their many strategies targeted at breaking the cohesion and the fighting spirit of the troops."
Source: Naija News