Ivan Gazidis Resigns From Arsenal To Join AC Milan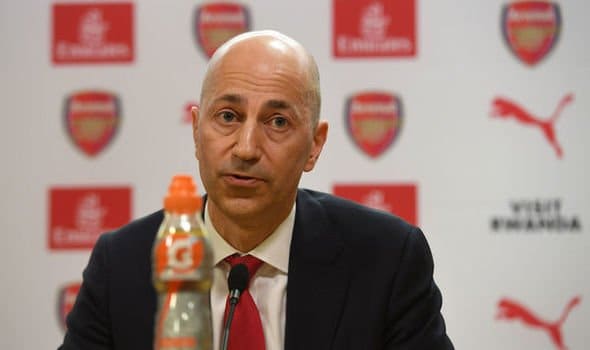 Arsenal have announced the departure of Ivan Gazidis, the CEO of the club. He had resigned ahead of his move to AC Milan.
Gazidis, who took over at Arsenal in January 2009, has long been linked with an exit from the Premier League.
Raul Sanllehi and Vinai Venkatesham will be in charge due to the departure of Gazidis from the club.
Gazidis will continue at Arsenal until October 31, as he oversees a handover period and he is due to start in his new role at Milan on December 1.
In an open letter on the official Arsenal website, Gazidis wrote: "For the last 10 years I have been privileged to dedicate myself to this great club. Arsenal is entering a new chapter and I have done everything I can to ensure that it is strongly placed to take on that challenge. This includes world-class facilities and outstanding leaders in every sector who carry the values of the club, including, of course, Unai Emery, Raul Sanllehi and Vinai Venkatesham in whom I have enormous faith.
"I am now looking forward to joining one of the world's other great clubs, AC Milan, and working to restore it to its rightful place in football. Until then, I will continue to devote absolutely all my energy until my last day to ensure an orderly transition for the benefit of Arsenal Football Club.
"I am excited and energised for the future for myself and for Arsenal Football Club and I will always hold it in my heart."