2019: I Will Stop Tribal, Religious Killings In Nigeria – Dankwambo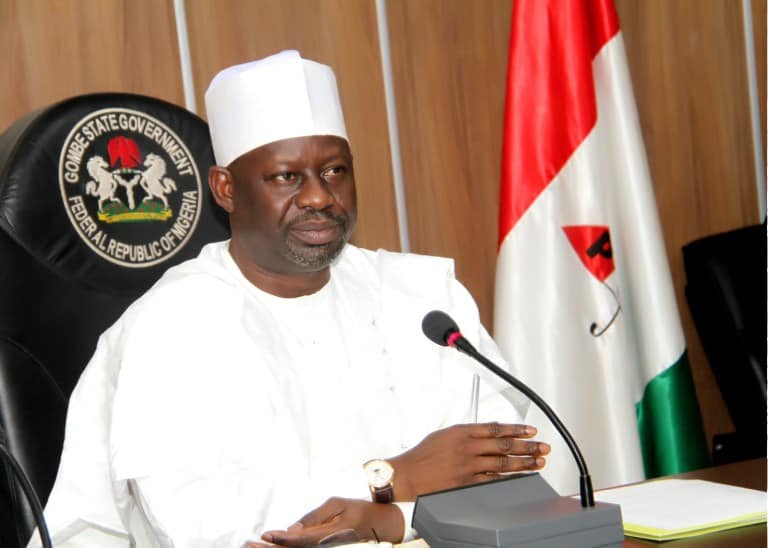 Dr. Ibrahim Dankwambo, the governor of Gombe State and the presidential aspirant of People Democratic Party (PDP), has promised that if elected as president in 2019, he will put an end to any form of religious and tribal killings in the country.
Dankwambo's promise is conveyed in a statement signed by Dr Ayoade Adewopo, the Media and Publicity Director of the Presidential aspirant's campaign organisation in Abuja, on Monday.
He, according to the statement, conveyed his deepest sympathy to the victims of a recent attack in Gon, Nzumosu, Bolki, Nyanga and Bukuto villages in Numan LGA of Adamawa state, where a Lutheran priest and 51 other were reportedly killed.
He said that if given the mandate to rule Nigeria in 2019, the holistic approach he used in handling security issues in his Gombe home state would be replicated nationwide.
"I will end tribal and religious killings as president. I have had the privilege through good leadership to keep Gombe state a safe haven for all its citizens and residents.
"The same will be replicated in Nigeria, as a whole if I am given the opportunity to become the Chief Security Officer, the Commander in Chief of the Armed Forces and president of the country.
"Today, I emphatise with the governor and the good people of Adamawa state over the nonsensical killings by terrorists of a Lutheran priest and 51 others in Gon, Nzumosu, Bolki, Nyanga and Bukuto villages in Numan LGA, Adamawa state.
"Together we must restore Nigeria'' he stated.
Source: Naija News