Nigerians Speak On Whether Resigned Adeosun Should Be Applauded Or Not
Read Reactions That Trail Kemi Adesoun's Resignation
Following the not so surprising resignation of the Finance Minister, Kemi Adeosun, reactions have begun to come over the genuineness and justification for her action.
While some Nigerians view it as long overdue considering the situation surrounding her resignation, some have exonerated her action as quite brave and heroic.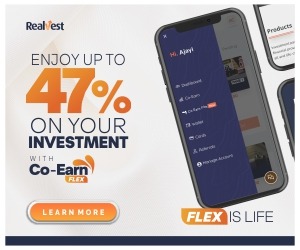 See Tweets
Reno Omokri Exonerates Adesoun, Others Defer
Kemi Adeosun, @HMKemiAdeosun, claims she did not know her @nysc_ng exemption certificate was forged and I believe her. I read her letter and it made sense. Ordinarily, I would have called for her prosecution, but this was a honest mistake and she shouldn't be punished #RenosDarts

— Reno Omokri (@renoomokri) September 14, 2018
I'm OK with Kemi Adeosun's resignation and I feel sorry for her even though I wanted her to resign.

Woman did too much in a short time that treasury looters had to make sure dirt was dug up on her.
However, she just trod where many never dare to tread

— SoulJah (@jeffphilips1) September 14, 2018
We should stop romanticising Adeosun's resignation. There is nothing honourable about her resigning for an action that contravenes penal codes. Everyday she spent in office was a slap on the faces of millions that have served their country.

— Abba Kalgo Ph.D. (@kalgoas) September 14, 2018
Let's forget abt Kemi Adeosun not doing the NYSC. She committed FORGERY, which is a criminal offence, for which everyday Nigerians go to jail every time. She only resigned after sustained pressure from us, and pple are praising her? Do you praise a thief who returns stolen goods?

— Farooq Kperogi, Ph.D (@farooqkperogi) September 15, 2018
Meanwhile, a few others have taken notice of the recent appointments that took place, yesterday.
Naija News recalls that State Security Service Acting Director general, Matthew Seiyefa was replaced with Yusuf Magaji Bichi, while, Zainab Ahmed was appointed acting Finance Minster on Adesoun's resignation.
In their tweets, Nigerians say they can not help but notice ethnicity, See tweets
On one same day

Yusuf Bichi replaces Matthew Seiyefa as DSS DG

Zainab Ahmed replaces Kemi Adeosun as Minister of Finance

I know we shouldn't be reading ethnicity into every appointment, but I just can't help it with Buhari…

— The Son of Man (@olufemisp) September 14, 2018
"The (Kemi Adeosun's) sack was deliberately made public today to manage public backlash over the President's decision to remove Matthew Seiyefa as DG of DSS to make way for Yusuf Magaji Bichi. Seiyefa hails from Bayelsa while Bichi is from Kano" – Sahara Reporters.

— Nedu Ekeke #BBOG (@Nedunaija) September 14, 2018
Source: Naija News