Kemi Adeosun Speaks On Her Fake NYSC Certificate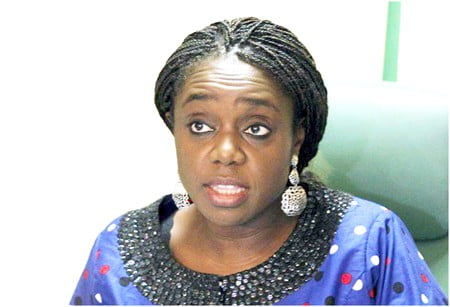 The immediate past minister of finance, Kemi Adeosun has given account of how she obtained her 'fake' NYSC exemption certificate.
Adeosun who stepped down yesterday, in her resignation letter officially responded to the allegation of forging the NYSC exemption certificate, by expressing profound shock.
In the letter, she pointed that she was born in the United Kingdom and she only moved back to Nigeria until she was 34 years old, four years older than the 30-year limit for participation by corps members.
She blamed those she called 'trusted associates', who helped to arrange the 'exemption certificate', that came back to haunt her many years after.
"I obtained my first Nigerian passport at the age of thirty-four (34) and when I relocated there was debate as to whether NYSC Law applied to me. Upon enquiry as to my status relating to NYSC, I was informed that due to my residency history and having exceeded the age of thirty (30), I was exempted from the requirement to serve. Until recent events, that remained my understanding.
"On the basis of that advice and with the guidance and assistance of those, I thought were trusted associates, NYSC were approached for documentary proof of status. I then received the certificate in question. Having never worked in NYSC, visited the premises, been privy to nor familiar with their operations, I had no reason to suspect that the certificate was anything but genuine."
Her letter also revealed that she took the decision to resign after an internal investigation ordered by President Buhari declared the exemption certificate as fake.