Leah Sharibu: Nigerians Beg For Buhari's Intervention As Thieves Rob Her Parent's House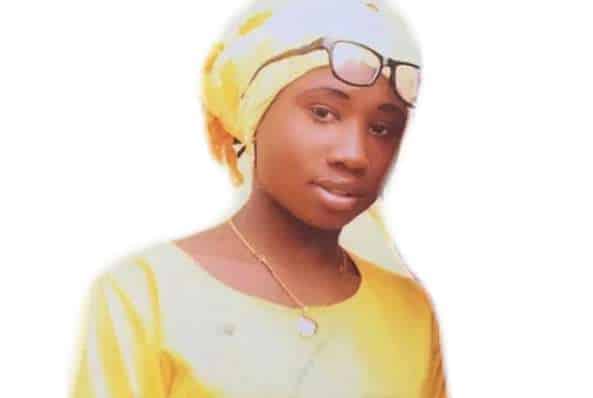 Reactions As Thieves Invade And Rob Leah Sharibu's Parents
Nigerians have begged the President, Muhammadu Buhari to hasten the release of Leah Sharibu, the christian girl in Boko Haram captivity who refused to denounce her faith.
This is coming after news broke that robbers invaded Leah's parents' house on Monday and made away away with the family's belongings, including food stuff and a generator set.
While some individuals expressed sympathy at the family's unfortunate plight, they called on Prsident Buhari to quickly intervene by aiding the release of Leah.
Some also made the call for Buhari to resign in order for Leah to be released.
See their tweets below:
Some Sympathize With Leah Sharibu and Family
As if the Travails of Leah Sharibu's Family isn't enough.

Leah, still in Boko Haram custody b/ cos of the prejudice of our leaders. Choosing to secure the release of other girls yet leave her behind.

Now thieves went to rub salt on the family's many pain by stealing from them

— S.F. Adebayo ?? (@Sam_Debayo) September 12, 2018
I'm not one to jump on a bandwagon of anything but knowing that Leah Sharibu is still in Boko Haram custody is sad. What are our political and Christian leaders doing? We haven't heard zilch from the government. Goes to show that our leaders don't value life, just property

— Peter Asiadiachi (@p_asiadiachi) September 12, 2018
https://platform.twitter.com/widgets.js
Some Ask For Buhari To resign Or Be Voted Out
The fact that Leah Sharibu is still in captivity coupled with the lack of engagement with the citizenry on steps being taken to ensure her release by this government is enough reason to vote em out.

— The Kingsley Makinde (@mckinzyolu) September 12, 2018
Dear @MBuhari ,

Kindly resign. Majority of Nigerians are tired. If u love the country like you say you do, allow someone else choose. The will of the many outweighs your will. RESIGN SIR!! You need to rest. We need to grow. Killings need to stop. Leah Sharibu needs to return.

— Elijah Jayson Oyibu (@jaysonrogue) September 12, 2018
The president negotiated with terrorist but still ignored the release of a girl just because of her faith. Leah sharibu is still in Boko Haram's custody and absolutely nothing is been Done about it. ?

— Okoli Steve (@OkoliSteve1) September 12, 2018
Download Naija News App. Advertise with us. Send us enquiries and press releases.