Leah Sharibu Reportedly Escaped From Boko Haram Camp But Ended In Wrong Hands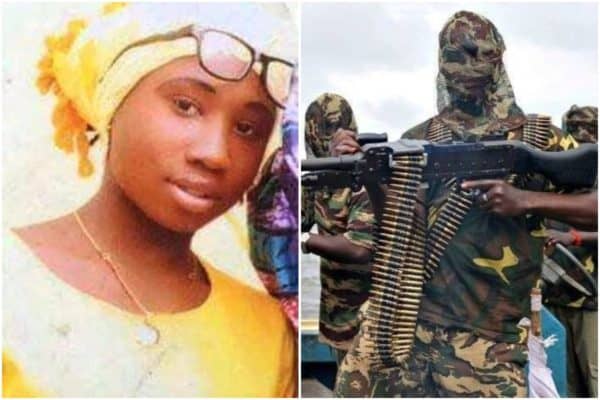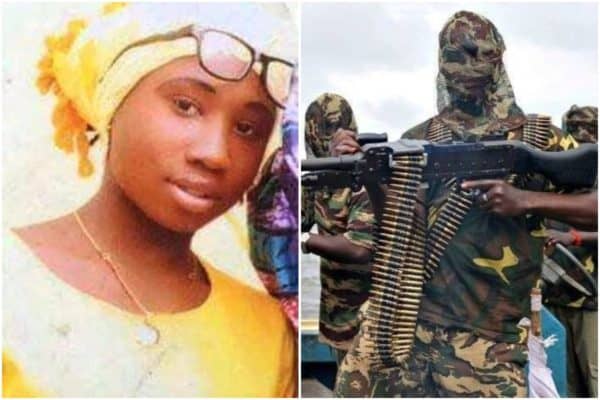 Leah Sharibu, the only girl held back by Boko-Haram terrorists out of the 110 girls kidnapped at Government Girls Science and Technical College, Dapchi, reportedly tried to escape Boko Haram custody.
Naija News recall that all released all the girls abducted with the exception of Sharibu and five students who died in captivity.
They reportedly held Sharibu back for refusing to renounce her Christian faith.
According to TheCable, some of Sharibu's schoolmates said while in custody, she had sneaked away with two other girls — but was unfortunate to walk into the wrong arms.
"We thought she was just going round the corner, but she sneaked out along with Maryam and Amira (the other two classmates)," Aisha Ibiwa, one of the girls, told UK Guardian.
They were said to have walked for three days in the course of their escape from the insurgents. A family they met for help on how to return home to Dapchi rather facilitated their return to the insurgents.
Hajara Adamu, another of Leah's friends, recalled: "The Fulani man (from the family) said to them, 'so you are the missing girls that we've heard about on the radio.' He gave them a jerrycan filled with cow's milk and brought them back."
"Leah and her group weren't flogged. They [Boko Haram] said it was because they had suffered a lot while trying to escape."
Adamu said she had also tried to escape but suffered same fate as Sharibu.
She added that the insurgents laughed at them for attempting to escape, mocking them that "we wanted to go back to the land of unbelievers."
While in custody, the girls recalled that one of the Boko Haram leaders whom they knew as "the Khalifa" came to see them every week.
During those visits, he was said to have told them they would not stay for too long in custody.
"We don't have any issue with you – our issue is with the government," he had told them, according to Adamu. "They've taken our men. Don't worry, you'll all go home soon."
"He'd take off his balaclava and say: 'You shouldn't go back to Nigeria. It's a country of sinners and unbelievers. When you go back, convince your parents to come back here to the Islamic caliphate with you.'"