2019: Ortom Speaks On Why Lamido Should Be Voted In As President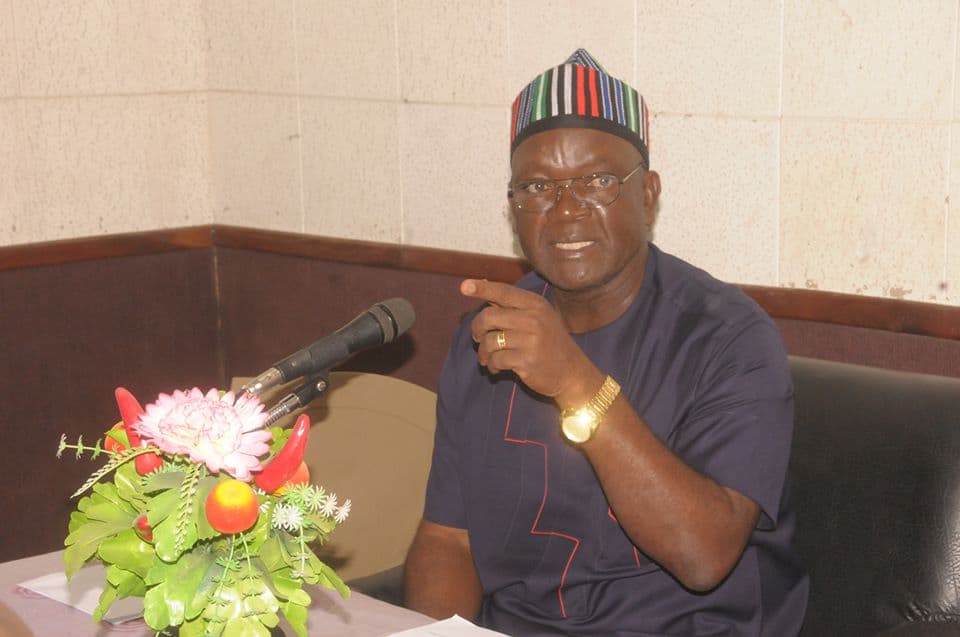 Ortom Pledge The Support Of Benue For Lamido
Samuel Ortom, Benue State Governor, ahead of the 2019 general election, stated that Nigeria is in need of a President like Sule Lamido.
The statement was made by Ortom when Lamido visited him on Thursday, in Makurdi, the Benue State capital.
Ortom was represented by his deputy, Engr. Benson Abounu, stated that the country had come a long way, and believes that the country can only be placed back on the right path by the people who knows about the history of Nigeria.
He lamented that politicians dwelt more on politicking without productive action, which has caused the country to remain underdeveloped.
Ortom, pledged the support of Benue for the realisation of Lamido's presidential ambition, stating that when Lamido gets in as the President, the country will turn aound as he did to Jigawa state when he was the governor.
"We are only enjoying democracy today in Nigeriabecause of what the likes of Lamido started called G9. I believed that if God made him a President, Nigeriawould be better place. Nigeria Youths need sense of direction. Nigeria needs person like Lamido," he said.