2019: Anambra And South-East Leaders Advised Me To Contest For Senate – Ngige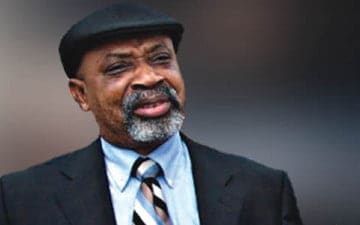 I Will Reveal My Intention In Two Weeks
Ahead of the 2019 general election, Dr Chris Ngige, the Minister of Labour and Employment, has revealed that he has the plan to contest for the Anambra Central Senatorial seat on the platform of the All Progressives Congress.
The move was revealed by the Minister at a briefing at Obosi in the Idemili North Local Government Area of Anambra State on Monday.
Ngige had earlier represented the Anambra Central District in the Senate between 2011 and 2015 after he defeated the former minister of Information, late Prof. Dora Akunyili, of the All Progressives Grand Alliance in the 2011 general elections.
He claimed that the desire to contest for the post was through a push from Anambra and South-East leaders, he further stated that he would officially declare in two weeks.
He said, "The people who are pressurising me are my constituents; the people of Anambra State and some prominent people from the South-East.
"We are all in agreement that we need to go and better the milieu of the ninth Senate. Many people feel that the present eighth Senate has been engulfed in a battle of supremacy with the executive and they feel that some of us who have tested the executive and legislature should go back. The Senate is not for kindergartens.
"I am considering it, I am consulting and the result of my consultations will be made known in a fortnight."
An allegation was pointed out that the President Muhammadu Buhari government had not been felt in Anambra State and the entire South-East, Ngige stated that the allegation is a deliberate falsehood and a campaign of calumny from the opposition.
He said, "The Federal Government of Nigeria has been generous to the people of the South-East; I am from the South-East. You see the President promised us infrastructure development and the South-East has not been left out.
"When you talk about infrastructure, you are talking about transport, road infrastructure, air infrastructure, sea, health and power infrastructure. In all these areas, we (South- East) have not been left untouched.
"If you drive from Enugu now to Awka, you will see the work that is ongoing on the Enugu-Onitsha Expressway; if you go there and see the thickness of asphalting work, you will marvel."