APC Led FG Is Doing Nothing To Secure Lives, says Secondus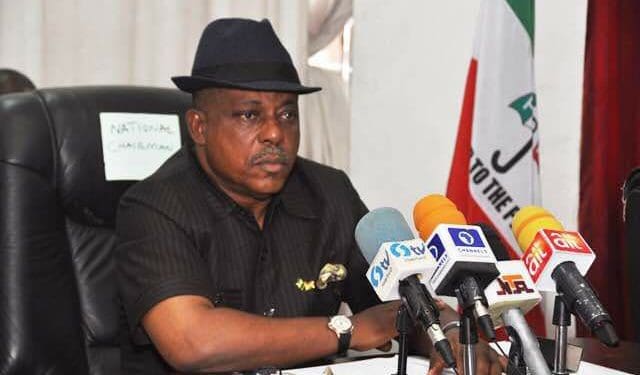 The National Chairman of the Peoples Democratic Party, Prince Uche Secondus, has once again slammed the Federal Government over the incessant loss of lives and property in the country, Naija news Understands.
Secondus who spoke in Sokoto when he led some party leaders to condole with Governor Aminu Tambuwal over the recent killing of 39 people in the state said that Nigerians had been living in fear due to persistent killings across the country while the Federal Government was doing nothing to salvage the situation.
President Muhammadu Buhari should focus on addressing the security challenges bedevilling the country rather than embarking on foreign trips.
"For how long will the government put in place the necessary security architecture to tackle these problems? The Federal Government is doing nothing and the governors have no control over security in their states," he said.
He stated that Nigerians were going through pains and tired of wanton killings across the country.
"Nigerians are now living in pains and fear of the unknown because the killings are too many, from Zamfara to Sokoto, Borno, Benue, Plateau, Taraba and Adamawa states. What we see every day is bloodshed across the nation," Secondus said.
He condoled with the government and people of Sokoto over the killing of 40 people by bandits in the state last week.
"We are in Sokoto in solidarity with the people that lost their loved ones and I urge you to take heart in this period of sorrow," Secondus added. Responding, Tambuwal thanked the PDP's leadership for the visit and prayed God to reward them.
Source: Naija News