PDP Chairman Secondus Reacts To Ekiti Election Result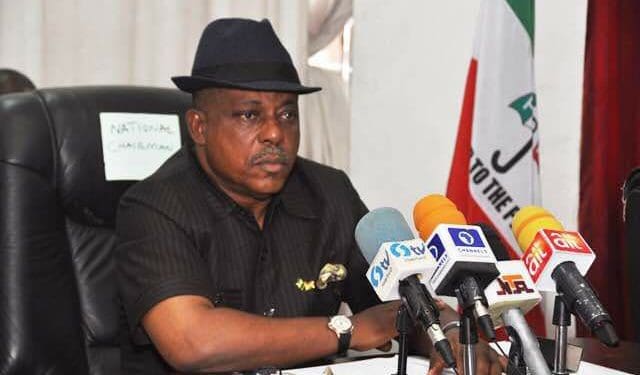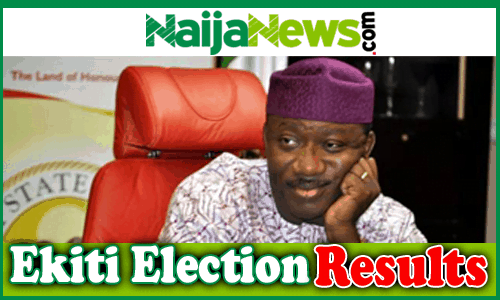 Rule Of Law Would Prevail In Ekiti State
National Chairman of the Peoples Democratic Party, PDP, Prince Uche Secondus has charged  all Nigerians not to be deterred by the outcome of Saturday's governorship Ekiti Poll but to lay their trust on the rule of law which will vindicate the people, and their stolen mandate will be returned.
Secondus, in a statement by his Special Adviser on Media, Ike Abonyi, yesterday  in Abuja, said the result of the poll would not stand the test of the Almighty.
He said that what was needed was patience, adding that "justice has the stamina to go all the way to the destination while injustice cannot".
The chairman appreciated Nigerians, particularly those who stood by the party during the struggle for Ekiti and assured them that justice would prevail. He said that PDP knew from inception that rescuing Nigeria from anti-democratic forces was not going to be easy.
He, however, said that the party remained emboldened by the fact that Nigerians had resolved to stop the circle of bad governance, violence and bloodletting in the country.
He said: "What I want to assure Nigerians and other lovers of democracy and rule of law is that PDP and its partners are undaunted and will not look back until this country is rescued.''
Secondus also appreciated the Coalition of United Political Parties for its support and determination to rescue Nigeria.
He said: "The signs are there both in the spirit and physical world that God has decided to rescue Nigeria and the journey has since begun; what we need is patience and steadfastness.''
Secondus added that what was clear was that "those on the side of the people laugh last, and indeed, they laugh best".
He advised all PDP supporters, particularly in Ekiti, to eschew violence and wait for the rule of law, which according to him, will surely prevail.