Your Votes Will Count, INEC Assures Ekiti Electorate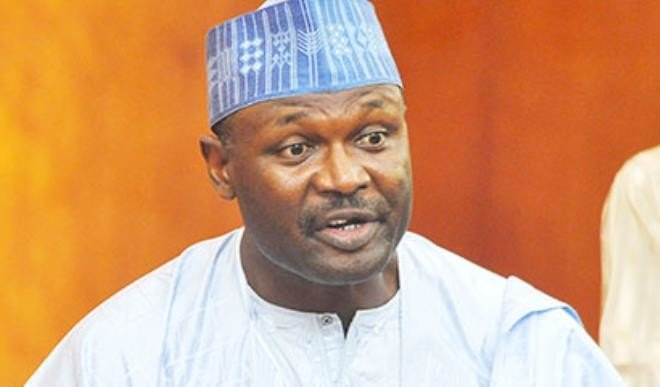 Prof. Mahmood Yakubu, the Chairman of Independent National Electoral Commission (INEC), has assured the electorate ahead of the July 14 governorship election in Ekiti state, that their vote will count.
The INEC boss gave this assurance during a stakeholders meeting held on Monday in Ado-Ekiti which had in attendance some of the gubernatorial candidates and their party officials.
He stated that the logistic for the conveyance of electoral materials has been perfected, while adding that the ad hoc staff for the election have been trained to ensure perfection on election day.
" I wish to assure you that the choice of who becomes the next governor of Ekiti State is strictly in the hands of Ekiti people
" Please, take my words; your votes will count, only the choice made by the Ekiti people will determine the outcome of the election.
" We have listened to the views and concerns expressed by different political parties and their campaign organisations.
"Please note that the commission would not take any action to the advantage or disadvantage of any political party or candidate.
" Be assured that no election material will be tampered with; if anything, we have introduced additional safeguard measures of transparency to protect the integrity of our manual and electronic processes as well as procedures," he said.
He disclosed that five Resident Electoral Commissioners and three National commissioners have been deployed to the state to ensure the success of the poll.
With regards to security, the Inspector General of Police, Ibrahim Idris, said the Force had put in place adequate security measures to tackle those who may want to disrupt the exercise.
Idris said the a security cordon was in place to check intrusion from the neigbouring states of Kogi, Osun, Ondo, Oyo and Kwara.
Idris also pulled the hears of politicians and their followers against making moves to bribe any of the police officers on election duty, saying adequate arrangements had been made for their welfare.
"Don't arm your thugs, don't wear party insignia to voting venues, don't blow siren, don't ignore restriction order on human and vehicular movements, don't bribe any policeman.
" Don't attempt to steal votes or manipulate the process. Whoever that does any of these will be made to face the consequences,'' he said.
NAN reports that the candidates and political parties that world be contesting the elections sign a pact of peace as they head to the polls this Saturday.