2018 World Cup: President Buhari May Host Eagles On Wednesday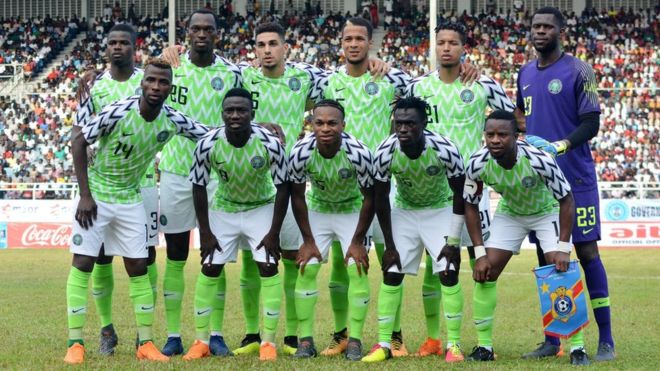 Unconfirmed report making the rounds have it that President Muhammadu Buhari will, on Wednesday, be hosting members of Nigeria's senior soccer team to the Russia 2018 World Cup, and its officials, to a dinner inside the presidential villa in Abuja, barring any last minute changes due to logistics.
Even though the team didn't return home with the world cup trophy, as they had promised when they were leaving the country last month, the President according to The Nation Online is very pleaded with their performance.
The team's manager Gernot Rohr on Sunday in Lagos disclosed that the NFF had not plans of changing the officials of the team of disbanding the team.
Plans have been set in motion to ensure that team excels during the Cameroon 2019 Africa Cup of Nations qualification matches, although details of the preparatory plans were not divulged to NationSport, when we sought for it.
Ahmed Musa received a heroic welcome on Thursday in Lagoson arrive from Russia from appreciative fans for the outstanding performance, especially in the game against Iceland, where he scored the two goals that restored the country's pride at the World Cup