Plateau Killings: Removed Plateau Commissioner Of Police, Reinstated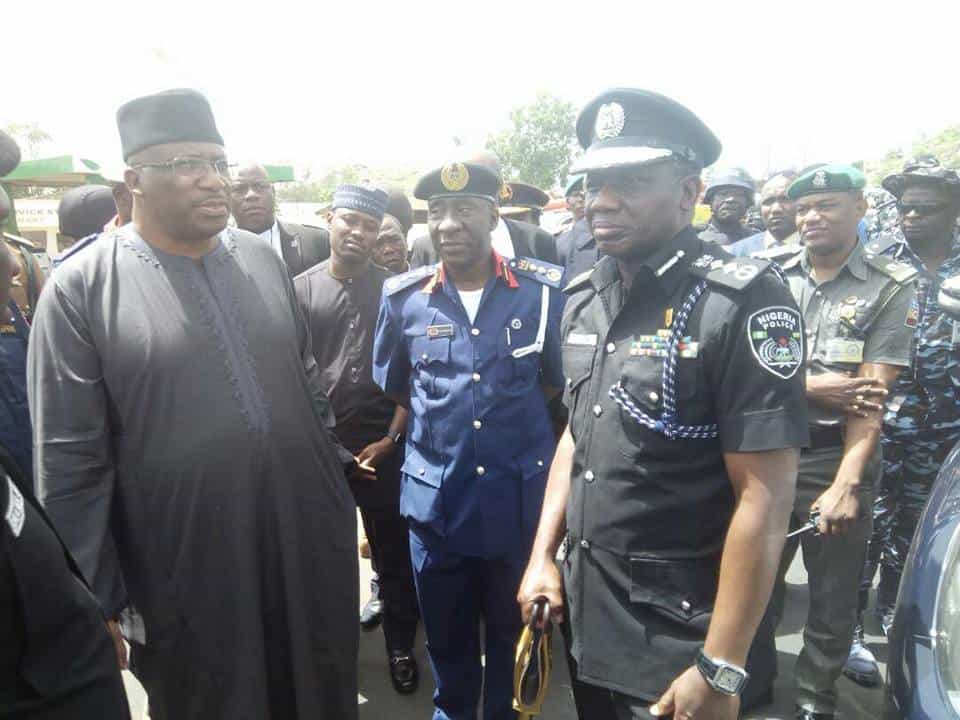 Police Chief Reinstate Removed Plateau Police Commissioner, Says Situation Is Under Control
The Inspector General of Police, Ibrahim Idris has reinstated Undie Adie, the Plateau State police commissioner who was announced removed yesterday.
The replacement, which was initially thought, a response to the killings of over 100 people in the state, a development that has sparked renewed anger across the country was confirmed to news men on Tuesday morning.
However, sequel to this development Mr Adie told Premium Times that he had been asked to remain in Plateau as the commissioner, and Mr Ciroma handed over the office back to him on Tuesday night.
In his words "My IG graciously rescinded the decision by himself," . "I was asked to take over back and continue the work here."
He said security situation in the state was under control, and the police have received supports to aide their efforts.
"The situation is under control," the police chief said. "We have more personnel deployed and monitoring is going on with more material, too."
Also a statement signed by the Plateau command  spokesperson Terna Tyopev today, said "The Inspector General of police Ibrahim Idris has reversed the earlier deployment of CP Udie Adie to force headquarters, Abuja back to Plateau state command Jos."
Mr. Tyopev said the former commissioner of police who succeeded Mr Adie, Mr Ciroma had been redeployed back to the force headquarters.
"Commissioner of police CP Bala Ciroma has since handed over and returned the the force headquarters Abuja."
According to the press release the reversal of the deployment was due to Mr Adie's knowledge about Plateau state.
"Moreover, it is the reasoning of the Inspector general of police Ibrahim Idris that CP Undie Adie understands the terrain better, as such he is to remain and steer the ship off the tides," the statement said.
He denied the earlier deployment was punitive.
"The Nigeria police Plateau state command, wishes to inform members of the public that , posting and deployment of police personnel is at the discretion of the Inspector general of police, and it is normal routine in the force" It explained.
Jimoh Moshood, a spokesperson for the Force headquarters, did not immediately return requests for comments about the confusion around the officer that would lead in the aftermath of the killings in Plateau.