Plateau Killing: Death Of Over 100 Is A Revenge – Miyetti Allah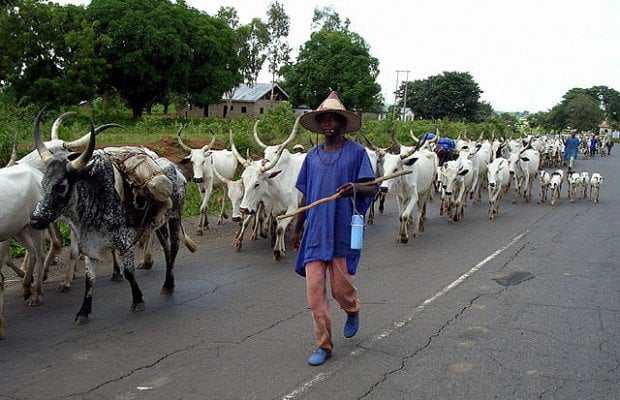 Miyetti Allah Cattle Rearers Association Say Fulani Herdsmen's Killing Of Over 100 In Plateau Is A Revenge
Following the heart rending killing of over 100 people by suspected fulani herdsmen in plateau state, Cattle Breeders Association, Miyetti Allah has suggested that the killing was a revenge.
Naija News recalls that the state government has imposed a dusk to dawn curfew in parts of the state, as tensions rose among locals and migrant herdsmen community.
On Monday, the chairman the north central chapter of Miyetti Allah Cattle Breeders Association of Nigeria (MACBAN), Danladi Ciroma, condemned the attacks.
Ciroma however said in a statement that the attacks were "retaliatory".
"These attacks are retaliatory. As much as I don't support the killing of human being, the truth must be told that those who carried out the attacks must be on revenge mission," he said.
"Fulani herdsmen have lost about 300 cows in the last few weeks – 94 cows were rustled by armed Berom youths in Fan village, another 36 cows were killed by Berom youths. In addition to that, 174 cattle were rustled."
The police said the attacks occurred in Barkin Ladi Local Government Area. It almost led to reprisal attacks by in Jos, the state capital, on Sunday, with the government imposing a curfew.
In a statement on Sunday evening, the police also confirmed that six persons were injured, with 50 houses burnt.
"Eighty six (86) persons all together were killed, six people injured, fifty (50) houses burnt, fifteen (15) motorcycles burnt down; two (2) motor vehicles burnt down," the police said in a statement by its spokesperson in Plateau, Terna Tyopev.
Mr Tyopev said bodies were discovered by a search party set up by the Plateau State commissioner of police, Undie Adie.
"Sequel to the attack in Gashish District of Barkin Ladi LGA yesterday (Saturday) 23/06/2018 , the commissioner of police Plateau State Command, Jos, CP Undie Adie, after deploying more personnel to the district sent a search and rescue team from the Command headquarters today for on the spot assessment," it said.
Pam Chollom, a pastor of the Church of Christ In Nations (COCIN), who blamed the attack on armed herdsmen, said most of the victims were returning from the burial of a community leader.