Ibe Kachikwu Reveals What Nigeria Must Do As Oil Prices Continue To Improve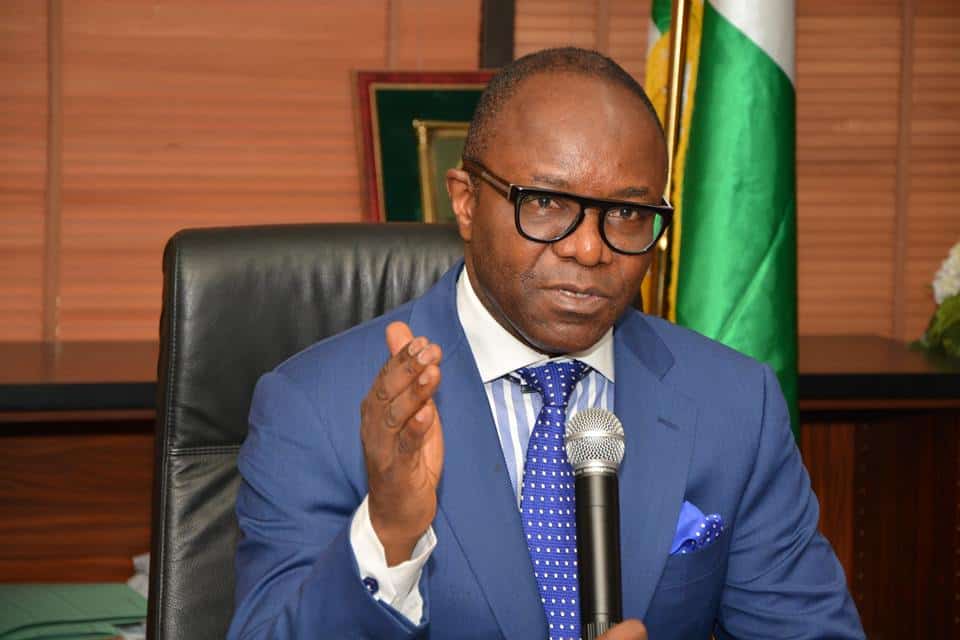 Ibe Kachikwu Highlights The Development Of Oil And Gas Sector Since OPEC's Declaration Of Cooperation With Other Non OPEC States
Minister of State for Petroleum Resources Dr. Ibe Kachikwu said yesterday has highlighted positive developments that the  Organisation of Oil Exporting Countries (OPEC) and non-OPEC members has achieved.
Dr. Kachikwu who spoke to news men as the seventh OPEC International Seminar in Vienna, Austria, held with the theme "Petroleum: Cooperation for a Sustainable Future."
OPEC had, had agreement with several other non-OPEC producers to cut oil supplies from January, 2017.
The aim was to lift the oil prices that had plunged from above 110 dollars per barrel in 2014 to below 30 dollars in 2016.
A deal to extend the cut, which has boosted prices to around 70 dollars per barrel now, was agreed in November, 2017. The output cut agreement will however end in December.
"The gain has been a lot. NNPC has done a wonderful job of stepping up at the right time to make sure our production volume increases, thereby allowing us to benefit greatly from the agreement.
"I congratulate them (NNPC) because if we had all these cooperation and we have no volume, there will be a loss. So, the volume has been sustained between 1.9 million to 2.1 million barrels per day.
"What that means is that we have been able to reap the benefit of the rise in price in order to finance our budget.
"We have also been able to increase our foreign reserves and state governments are now able to pay salaries as at when due, largely due to the improvement in oil prices," said Kachickwu.
He urged the oil producers to be people conscious in their policy decisions knowing that their decisions have environmental and economic implications.
"I think there is too much focus on tightness of market and short term responses.
"I hope that doesn't lead us into a very frenzied action plan that simply reverses the whole gains that we've had over the last few years.
"Sustainability for third world countries is a different discussion altogether.
"It is not about market fundamentals and rebalancing and cuts in production volumes, but about the environment, economy and impetus for development such as electricity for the people, environment clean ups and so on," he said.
Kachikwu also urged oil companies to cooperate with host communities and take seriously their Corporate Service Responsibilities.