Buhari Is Not Fighting Corruption Holistically – Right Activist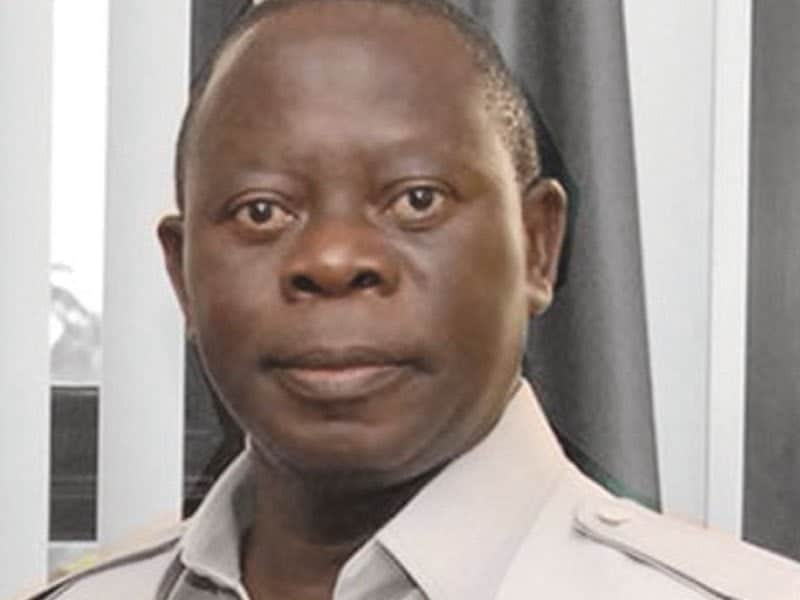 Right Activist Urges Buhari To Fight Corruption Holistically
Right activist, Bishop Osadolor Anthony Ochie, who sued the immediate past governor of Edo State, Adams Oshiomhole, to court over an alleged corruption and the Economic and Financial Crimes Commission (EFCC) has accused the present government of bias.
Ochie  said if President Muhammadu Buhari was fighting corruption, he should fight it holistically and that there should not be a 'sacred cow', adding that the non-investigation of the former governor by the EFCC, despite series of petitions brought before it, was a pointer that the ruling party has decided to make some individuals to be above the law while others are not.
Naija News recalls that Bishop Ochie, last week instituted a legal action against the EFCC at a Federal High court, in Abuja, seeking it to compel the anti-graft agency to investigate corruption allegations he made in his petition and several other petitions against Oshiomhole.
In a Motion Ex-Parte filed before the court by his counsel, Dr. Ehiogie West Idahosa, Bishop Ochei sought a declaration by the court that the EFCC has the statutory duty to investigate and commence criminal prosecution of 2nd Respondent upon the allegations made by the applicant and establishment of such allegations against the 2nd Respondent by the 1st Respondent pursuant to Sections 6(b) & (h) and 13(2) of the EFCC Act, 2004.
He further wanted the court to Grant an order granting leave to the Applicant to apply for the issuance of an Order of Mandamus compelling 1st Respondent, the EFCC, to investigate and commence criminal proceedings against the 2nd Respondent, Oshiomhole, following the allegations he made against the 2nd Respondent, contained in the grounds in support of this application and detailed in the Petitions of the Applicant to the 1st Respondent dated 28th October, 2016.
While briefing newsmen in Benin City, Ochie said those misconstruing his action as that of being politically motivated should disclose to the public his political party.
"I want to make it very clear. I am not a member of any political parties. Those who are politicians should go and look at their registers and if they can find either Osadolor Anthony Ochie or Bishop Dr. Osadolor Anthony Ochie which ever one and if they can find it, it means I am fighting a political course.
"I am a human right activist that is committed to sincerity and integrity that this country needs to be redeemed from corruption because corruption has destroyed the future of our youths.
"Today, million of our youths are into crime not because that was what they asked God that they want to be but because somebody has shortchanged them and took their opportunities", he said.