Magu Made Chairman Of Africa's C/wealth Anti-Corruption Agency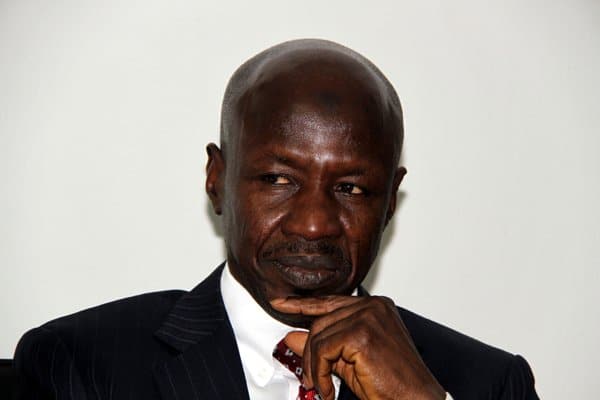 Ibrahim Magu, the acting Chairman of the Economic and Financial Crimes Commission (EFCC) has emerged the new chair of the Heads of Anti-Corruption Agencies in Commonwealth Africa.
The appointment of the EFCC head was announced at the 8th Regional Conference of the group which ended in Abuja on Friday.
in a communiqué at the end of a five day conference, the group stated that it was ready to strengthen cooperation and collaboration among member nations in order to facilitate assets recovery and return.
While confirming the news, Mr. Wilson Uwujaren, the spokesperson of the EFCC added that conferance discussed expressed concern over "the heavy losses that Africa suffers as a result of illegal transfers of proceeds of corruption and crime out of Africa.
"It stressed the need for synergy among member countries to combat illicit financial flows," and called on "African countries to strengthen cooperation and partnership in the tracing, recovery and return of assets in accordance with Article 54 of the United Nations Convention against Corruption and Article 16 of the African Union Convention on Preventing and Combating Corruption."
Nineteen countries including Nigeria participated in the conference.
The conferance advised its members to put in place formidable laws that would protect whistle blowers
According to Mr. Uwujaren, the conference appreciated "the invaluable support and warm hospitality" provided by the Federal Government, the EFCC, ICPC and the people of Nigeria, the honour of the presence of President Muhammadu Buhari, represented by Vice President Yemi Osinbajo, at the opening of the Conference.
Uganda in partnership with the Commonwealth Secretariat will be hosting the next Regional Conference of the group in 2019.