Breaking News: Omisore Decamps From PDP To SDP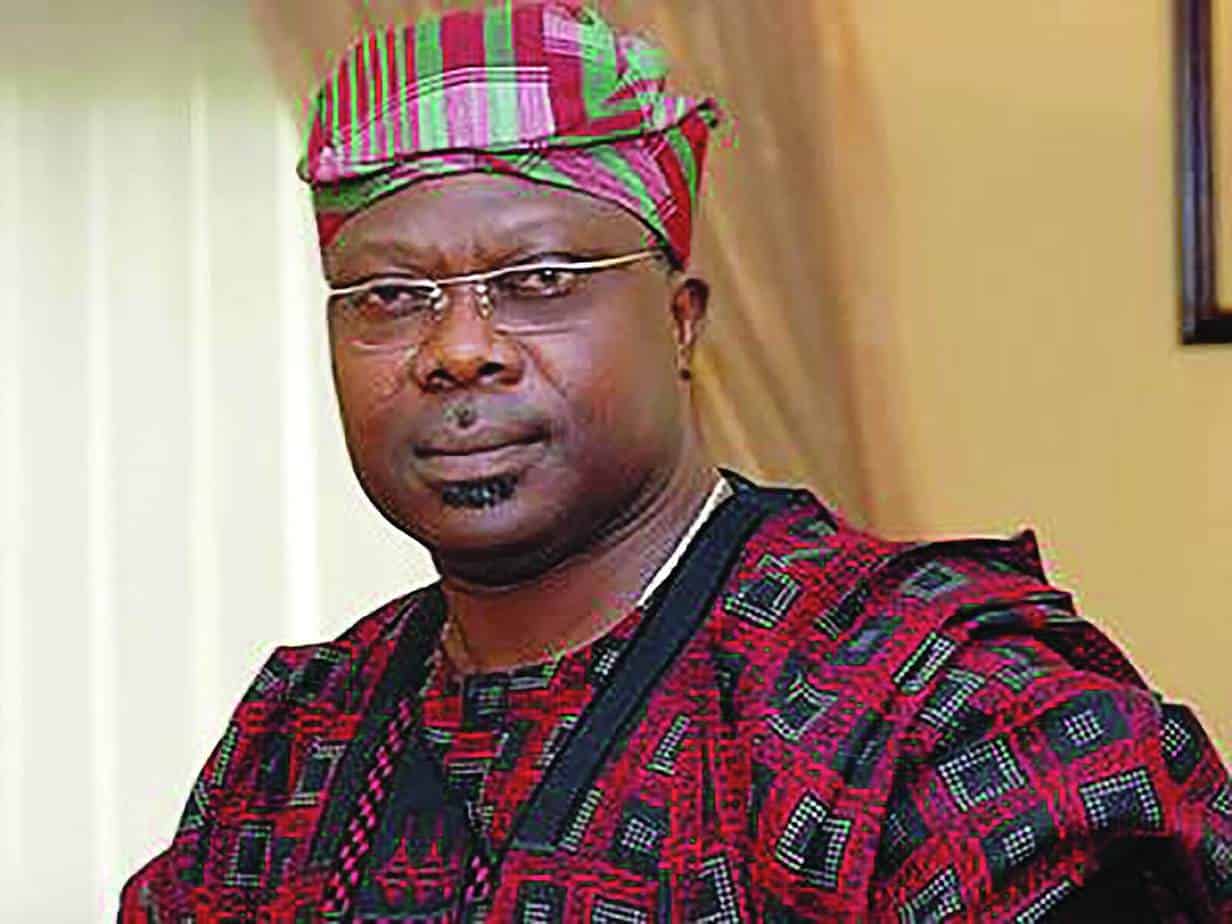 An intending gubernatorial candidate in Osun state, Senator Iyiola Omisore, has moved from the Peoples Democratic Party, PDP to the Social Democratic Party (SDP).
Omisore declared that his new political move was irreversible and argued that those who have "misconstrued" his personality of toughness and flexibility to be 'arrogance' are weak personalities with an intent of mischief. This was contained in a statement he made available to journalists in Osogbo.
The Statement read;
"It is pertinent to note the historical pathway of my engagement in the political affairs in Osun state, and indeed at regional and national levels. I played a pivotal role in the creation of the now defunct Alliance for Democracy (AD) when the country returned back to democratic ruling in 1999 and I became the Deputy Governor of this great state.
It is intrigues, dishonesty and loss of vision in vociferous attacks on my person that led to my departure from the AD and foray in the PDP. My pathway of commitment to state as a distinguished Senator and Chair of the Committee on Appropriations speak very loudly of my commitment to Osun state, evidenced in the volume of allocations and projects in the state.
This record remains without a parallel. My commitment to its citizens is without contest as over many years, I have reached to provide access to jobs, enterprise and social assets for our people through my political, professional, business and social networks.
In moving forward, and way from the PDP, this commitment to Osun state shall remain resolute and unshaken. It is my state of origin, the people my people, and where ever I go, I shall remain their dutiful son, and leader. Nothing can change that. Notwithstanding my enormous contributions over the past years or so to building the PDP, after very deep thought and the widest consultations with my God, my family, my supporters in and outside Osun state, It is with great concern that I have made a very expedient decision today, to withdraw my membership from the Peoples Democratic Party (PDP) and join the Social Democratic Party (SDP).
On the platform of the SDP, I shall with the support of my supporters, followers, and the electorate of the state, seek the nomination to contest for, and by His grace, be elected as the Executive Governor of Osun state on September 22, 2018.
While I have always regarded the entire state as my constituency, as a Democrat, I will continue to align with the forces of change that would guarantee justice, prosperity, peace and happiness for our peoples", the statement reads in part."