Biafra Group Faults FG Statement Against Israel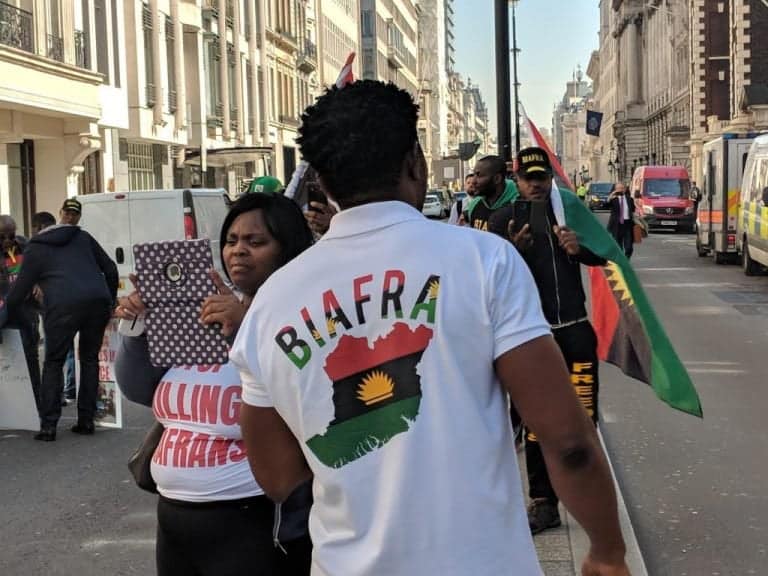 National Leader of the Biafra Nations Youth League, BNYL, Princewill Richard has lambasted the Ministry of Foreign Affairs for the recent statement issued on behalf of the Federal Government of Nigeria condemning the killing of 58 unarmed Palestinian demonstrators in Gaza by Israeli Military, the FG, had stated that the Israeli government should respect human rights and international laws, reacting, the BNYL Leader said that the FG lacks qualifications and moral rights to condemn any Killings outside Nigeria being a part of the crime against humanity.
"It's surprising that Nigeria could come out bold to speak against Israeli-Palestinian crises, let alone taking side with the Palestine.
Nigeria government lacks the qualifications and moral rights to condemn the Israeli government or any government of the world that uses force on demonstrators because this same FG is guilty of the same offence.
We urge the Israeli government not to take likely the position of the government of Nigeria".
Continuing he said, " Although, we don't support killing of unarmed civilians but in this case, Nigeria should not speak ".
BNYL also welcomed the relocation of the US Embassy to Jerusalem
Copyright Naija News 2019.
 Send all news and press releases to 
newsroom@naijanews.com
.
Advertise with us.   Send us enquiries, press releases.