Buhari Will Win 2019 Elections Without nPDP Members – El-Rufai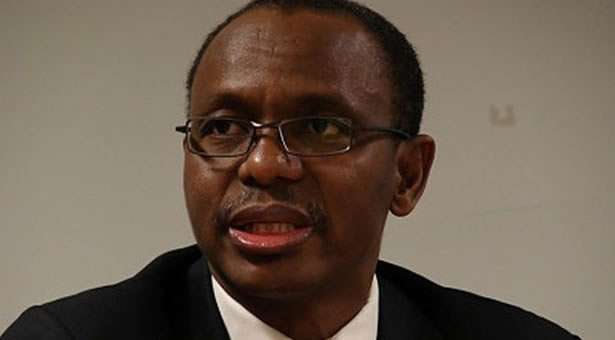 Governor Nasir El-Rufai has said that threats to quit the All Progressives Congress, APC, by members of the defunct New Peoples Democratic, nPDP, if President Muhammadu Buhari fails to address the marginalization of its members would not forestall the victory of the president in the 2019 elections.
Some members of PDP, who left the party in 2014 and joined the APC have complained about the government of President Buhari, after they alleged that they were not being treated fairly in the appointments and distribution of political positions.
The affected members have threatened to leave if the situation is not immediately rectified.
However, governor Rufai said their decision to leave would not affect the president's victory as he noted that president Buhari has triumphed in previous elections in the states where majority of the nPDP come from.
He, however, said that the APC, would not want to lose any of its members.
According to him, "I don't agree and I want to go back to 2003. What are we talking about? Who are these new PDP people that are threatening? This is Kwara, Kano, Sokoto, Adamawa, Rivers but I don't think Amaechi is part of them. So let's take these four states, go back to 2003 and check. Buhari then under ANPP won in all these four states.
"Go back to 2007, Buhari won in these four states. Even when Shakarau (Ibrahim) was running as a presidential candidate in 2011, Buhari defeated him in Kano. And, I have no doubt in my mind that even if the people threatening to leave, leave, it will have absolutely no impact on the presidential elections, the president will win Sokoto, Kwara and Adamawa easily.
"Kano is already in the bag, I mean if you saw the crowd that welcome the president without the former governor Kwankwaso, Kano has always been the president's base. To me that is not the issue, the issue is that they have written, they have expressed grievances, some of the grievances are legitimate and should be looked into.
"But to threaten to leave the party is neither here nor there. If they are honest with themselves they know that President Buhari will win those states with or without them. But if you have a grievance, we are a party and politics is a game of addition not subtraction, so we don't want to lose anyone.
"So, I think those the letters were addressed to ought to study it and look into what is reasonably possible to accommodate them because politics as I said is a game of addition."