Uganda Quarantines Suspected Ebola Case At Entebbe International Airport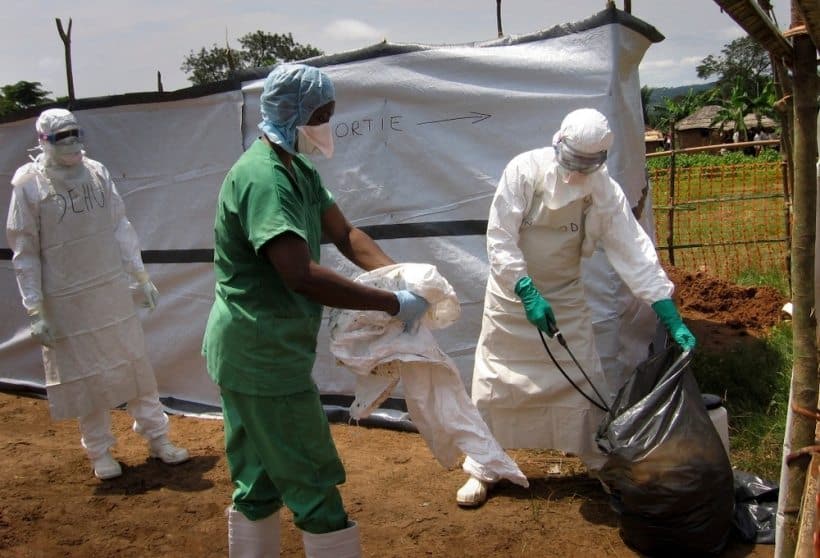 A passenger travelling from the Democratic Republic of the Congo (DRC) heading to Kenya has been isolated at Uganda's Entebbe International Airport, as Ebola tests are carried out.
Uganda's minister of state in charge of general duties, Sarah Opendi, told Xinhua by telephone on Saturday that although the male passenger has not developed other Ebola signs, he has got a fever and high temperature.
"He is now in an isolation ward at Entebbe hospital. Blood samples have been taken to the Uganda Virus Research Institute," Opendi said.
She added that reliable information indicates that the passenger lost his wife three weeks ago, although the cause of her death have not be ascertain yet.
NAN reports that she said that medical surveillance have being intensified in the country's airport as passengers from other countries especially from DRC are made to undergo medical examination.
DRC authorities on May 8 declared an outbreak of Ebola in the western border town of Bikoro. The government on Thursday night confirmed 11 cases and one death.
The Ebola virus is highly contagious and causes a range of symptoms including fever, vomiting, diarrhea, generalized pain or malaise and in many cases internal and external bleeding.
Source: Naija News