Man Commits Suicide In Akwa Ibom, Days To Father's Burial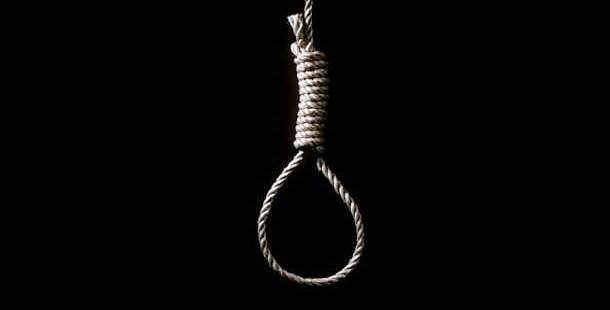 Man Takes Own Life In Akwa Ibom
The death of a 46 years old man identified as Aniekan Peter, threw the Otomo Community in Ika Local Government Area of Akwa Ibom State into mourning on Monday, after he reportedly killed himself in his uncompleted building.
At the time of filing this report, their was no reason at hand to why the deceased took his own life, some villagers revealed that they were not allowed at the tragic incident scene.
Further report has it that the deceased, was the only surviving son of his father and was expected to bury his late father next Friday.
Musa Rilwanu, the Divisional Police Officer (DPO) of Ika local government, who visited the scene of the suicide after the incident was shocked at the incident.
Meanwhile, the village head of the community, Chief Sunday Thomas Mbaba expressed grief at the tragedy, describing it as 'barbaric and shocking.'
"Early this morning, a youth from this community, Philip came to my compound and informed me of the said barbaric act , so I immediately went to the police station to inform the DPO about the unfortunate incident," the village head said.
A native of the village also while speaking with newsmen said that the deceased had packed into his uncompleted building where he committed the suicide two weeks ago and said that it was sad for the deceased to leave his poor aged mother and relatives.
State police spokesman, Odiko MacDon, DSP, stated that he was not aware of the incident as it had not yet been reported to State Police headquarters.
"I have not been informed about the incident but it is very sad and unfortunate if it is true that the man took his life," MacDon said, promising that the police will investigate the matter.