SERAP Demands Financial Status Of The Power Sector From Fashola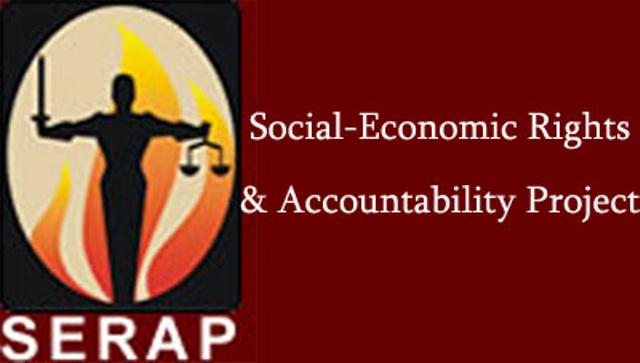 SERAP Asks Fashola To Disclose Details Of Spending In Power Sector
The Socio-Economic Rights and Accountability Project (SERAP) has implored the Minister of Power, Works and Housing, Babatunde Fashola, to disclose how much has been spent so far in privatizing the power sector.
The group, in a statement  by its Executive Director, Adetokunbo Mumuni, said its request was anchored on the provisions of the Freedom of Information Act, adding that it needed the information within seven days.
SERAP also asked Fashola to give it the exact amount of money spent in the power sector after privatisation and to explain if such funds came from budgetary allocations or other sources.
The group also requested the minister to provide it with information on "the status of implementation of the country's 25-year national energy development plan and whether the code of ethics of the privatisation process, which bars staff of the Bureau of Public Enterprises and members of the National Council on Privatisation  from buying shares in companies being privatised, were deliberately flouted."
It said, "Since the privatisation of the power sector, the government has continued to use public resources to subsidise private entities. The Goodluck Jonathan government reportedly spent over N400bn on the power sector, while the present government has spent over N500bn on the sector despite privatisation. It is unclear if this spending is drawn from budgetary allocations and if these are loans to the generation companies, distribution companies and the Transmission Company of Nigeria.
"Assuming the funds are given as loans, SERAP would like to know whether appropriate guarantees have been provided to secure such loans, and whether such loans provide value for money for Nigerian taxpayers.
"Publishing details of spending on privatisation of the power sector and post-privatisation spending on the Gencos and Discos would serve the public interest and provide insights relevant to the public debate on combating corruption in the power sector as well as help to improve citizens' access to regular and uninterrupted electricity supply."
"If the requested information is not provided to us within 14 days of the receipt and/or publication of this letter, the Registered Trustees of SERAP shall take all appropriate legal actions under the Freedom of Information Act to compel you to comply with our request," it added.
Naija News understands that the group urged the power ministry to publish details of post-privatisation spending in the interest of the public.