Kogi APC Crisis: Audu/Faleke Faction Bans Group From Congress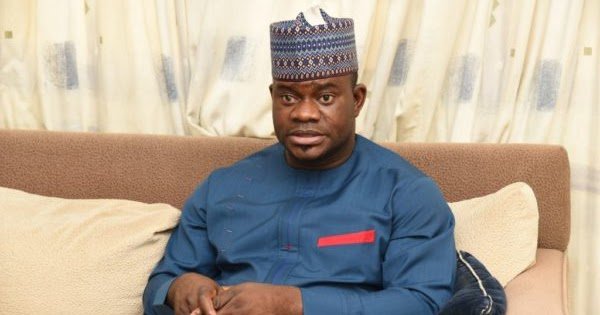 Kogi APC Crisis Continues As Audu/Faleke Faction Bans Group From Upcoming Congresses
The APC crisis in Kogi State continues as Audu/Faleke Political Organisation has ordered its members to stay away from participating in the coming wards, states and national congresses of the party.
The group said this action was necessary because of the hijack of the process by Governor Yahaya Bello who has directed his Local Government Administrators to compile list for the Saturday 5th May, 2018 ward congress.
In a press statement signed by Duro Meseko, Director Media and Publicity, the group lamented the action of the National Secretariat of the party who imposed Yahaya Bello as the governorship candidate to inherit votes after the demise of Prince Abubakar Audu.
The group noted that it had expected Governor Yahaya Bello to have adopted no winner no looser position in building a united political family, saying the governor bungled the opportunity and jettisoned the Faleke /Audu group in the scheme of the party.
The group said, "Bello apparently came into office with a pre-determined agenda to emasculate the Audu/Faleke Group, the proverbial goose that laid the golden eggs that the same governor is enjoying today.
"It is the same story with the State Executive Committee of the Party. The governor came into office and wasted no time in floating a parallel Exco in the state, setting up confusion here and there.
"It is instructive for the public to note once again that the resounding victory recorded by the APC in Kogi State during the last Presidential, National Assembly and Governorship elections were spearheaded by the Audu/Faleke Political Organisation till we lost our leader, Prince Abubakar Audu, to the cold hands of death.
"Alhaji Yahaya Bello was then busy working for the success of a rival political party, the PDP. He did not even vote during the elections," the group alleged.
Meseko who said that some steps were taken by the national leadership of the party to reconcile the aggrieved members, lamented that the posture of the governor has thwarted the gains of the reconciliation committees.
While acknowledging the efforts of his members who have participated in all the peace committees which was abused by the governor, he said the group has to boycott congresses to maintain the integrity of the Faleke/Audu political organisation.
The group however warned the party that with Yahaya Bello on the saddle of the party in the state, "what happened during the Dino recall was a pointer that the party has lost relevance in the state."