PDP Ask Vice President Osinbajo To Face His Business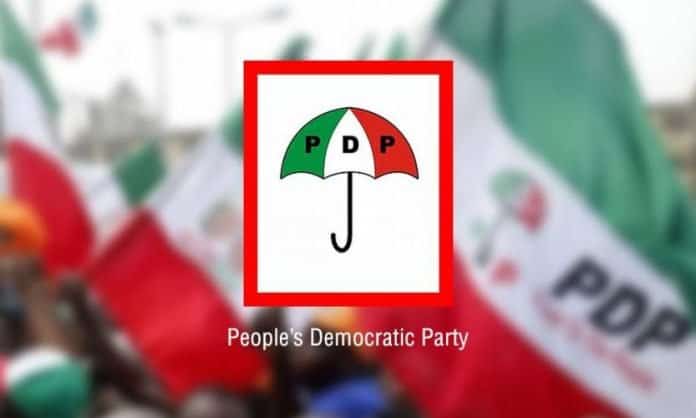 PDP Queries Osinbajo Over Statement On $3 billion Theft Under Former President Goodluck Jonathan's Administration 
The Peoples Democratic Party (PDP) has challenged Vice President Yemi Osinbajo for the second time to name the three persons he claimed allegedly stole $3 billion during the administration of former President Goodluck Jonathan.
The PDP, in a statement by its National Publicity Secretary, Kola Ologbondiyan, said it expects Professor Osinbajo to report those involved to the Economic and Financial Crimes Commission ( EFCC), if they truly exist.
The party said it is improper for the occupant of the exalted office of the vice president to engage in smear campaign, making unsubstantiated statements to score cheap political points.
Naija News recalls that former President Goodluck Jonathan had earlier warned the Vice President about making false statements concerning him and his administration.
"Vice president, Osinbajo, is a professor of Law and ought to know that patriotism demands that he should not make unsubstantiated claims but to place the names of such Nigerians in public.
"We, therefore, urge vice president, Osinbajo, not to join President Muhammadu Buhari in de-marketing our dear nation, in a bid to score cheap political points and divert public attention from their failure in governance.
"Indeed, we had expected the vice president to show leadership by naming those he claimed stole $3 billion and making moves to ensure that the amount is recovered, instead of bandying figures at public events," the opposition party stated.
Meanwhile, the PDP has expressed more concerns for the state of insecurity in the country, charging the ruling party to find lasting solutions.
They condemned the killing of 60 worshippers in twin blasts at a mosque and market in Mubi, Adamawa state, on Tuesday, as well as the murder of a Special Adviser to Bayelsa State Governor, Seriake Dickson, Mr. Ebikimi Okoringa by gunmen, on Monday.
"It is painful that while president Buhari and the APC federal government are busy misleading Nigerians and the world with false claims of having decimated insurgents, the same insurgents are having a field day pillaging our citizens in various parts of the country.
"We hold that if the incompetent APC administration had not continued to issue false security assurances, these compatriots would not have believed a lie and dropped their guards when they would have adopted more precautionary measures; only to be slaughtered as soft targets by insurgents.
"The PDP, therefore pleaded that security agencies to insulate themselves from the APC propaganda and take urgent steps to tackle the security situation in the country. Nigerians look up to them now, more than ever before, to deploy their patriotism and professional skills to ensure the safety of lives in our country," the PDP stated.