German Nurse Kidnapped By Unknown Gunmen In Somalia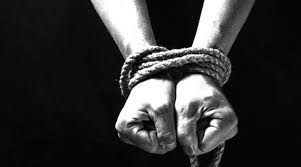 Gunmen Kidnap Red Cross Worker In Somalia
The Red Cross Society in Somalia says gunmen have kidnapped one of its workers, a German nurse yesterday from a compound in its capital city of Mogadishu.
Daniel O'Malley, Red Cross society's deputy head in Somalia said: "We are deeply concerned about the safety of our colleague,"
"She is a nurse who was working every day to save lives and improve the health of some of Somalia's most vulnerable people."
The association said the kidnap occurred around 8.00pm local time (1700 GMT), when some unknown men stormed its compound in Mogadishu, evaded the compound's security guards and snuck the nurse out through a back entrance into a waiting vehicle.
They stated that they are "in contact with various authorities to try and secure her release".
Also, according to a government security officer, Abdirahman Mohamed, "We have received information indicating a female western staff member was kidnapped from the ICRC office in Mogadishu."