Fuel Tanker Explosion Kills Eight In Taraba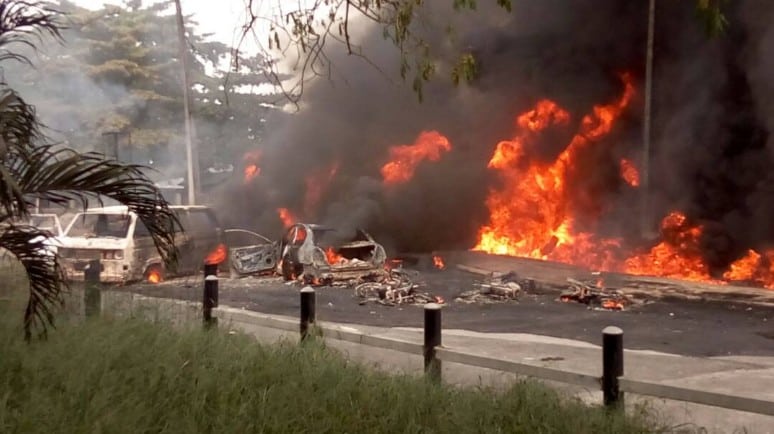 Fuel Tankers Explode Killing About Ten People In Zing, Taraba State
Not less than eight people have been killed in a horrifying inferno following an explosion from two fuel tankers in Zing, Taraba State.
Locals and security sources who confirmed the deadly incidence say that a tanker driver, who was running from soldiers chasing him, lost control of the wheel and in a bid to regain balance, tumbled on another moving tanker.
According to an eyewitness, the impact of the fall on the tarred road led to a huge explosion, sending balls of fire and plumes of dark smokes into the sky.
"This is horrific. The fire soon spread and caught vehicles parked by the roadside, triggering a stampede and commotion as many scurried to flee the raging fire," Baba Musa, a resident, said.
Premium times reports that David Yohana who escaped from the inferno also said that "over ten people were killed instantly and many injured.
"Right now,there is still smoke bellowing. No fire workers to help."We have to use our buckets and water to quench the fire but to no avail."
Confirming the incident, the Taraba police spokesman, David Misal, confirmed the death of eight people.
"Though we are yet to get the exact figures but for now eight persons died in the fire,many others were injured and rushed to hospitals."