Ekiti APC Reacts To Fayose's Accusations That It Plans To Monetise Saturday's Governorship Primary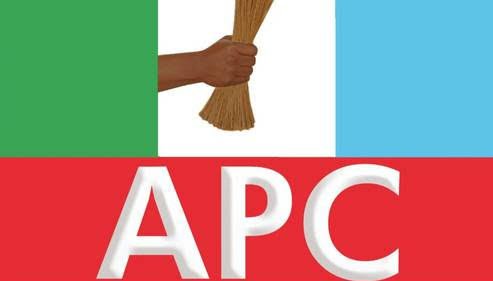 The Ekiti state chapter of the All Progressives Congress, (APC) have reacted to Governor Ayo Fayose's claim that some questionable funds are being brought into the state by the APC for its governorship primary election, calling it a figment of his imagination.
Speaking through its State Publicity Secretary, Chief Taiwo Olatunbosun, the party said that the governor raised "false alarm" because he is afraid of People's Democratic Party (PDP) losing in July 2018.
"Fayose is frustrated and jittery, let him mind his business. He is not a member of our party so I don't know where he is picking his information from.
" APC is not like his own party, the Peoples Democratic Party that has stolen our commonwealth and plunged the nation into a state of coma.
"Yes, we will mobilise our members for the primary but the allegation that we are sharing that kind of money by the governor is laughable
" We will do everything that is right and within the constitution to send him out of the Government House, so let him start parking.
"No amount of blackmail will stop or derail us. The Ekiti people are set for the APC and we will make sure we produce a candidate that is acceptable to the people."he said.
Recall Naija News reported that Fayose cried out over alleged influx of questionable funds into the state by the All progressive Congress(APC) for it governorship primary election.
He said such monies were meant to compromise the delegates.
He said defenders of democracy should be alarmed as to why over N5 billion cash is being diverted into mere primary election, even as the political party claims to be against corruption.
Fayose alleged that some APC governorship aspirants had set N1 million each aside to purchase 2,000 delegates and other ones between N500,000 and N200,000 for at least 1,500 delegates.