Purchase Of Tucano Aircraft Was Done In The Overall Interest Of Nigerians – Keyamo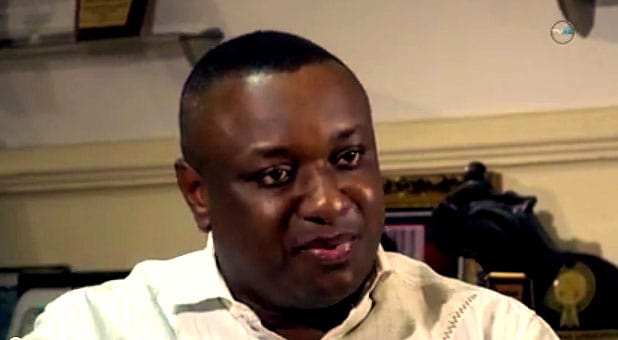 Aircraft Purchase: Buhari Acted Under Doctrine Of Necessity – Keyamo
The Spokesperson for President Muhammadu Buhari Campaign Organisation, Festus Keyamo (SAN), says the withdrawal of $496m for the purchase of Tucano Aircraft by the presidency is justifiable.
Keyamo, stated President Buhari acted under the doctrine of necessity.
He also noted that the President's action was done in the overall interest of Nigerians as it is aimed to combat terrorism and insurgency.
Nigerians will understand that the President acted under necessity. In this case, there is justification for what Buhari did and that is found in the doctrine of necessity," he said.
"It is credit for Mr President that he went back to the National Assembly to seek approval.
"Other Presidents did not do that at all. Obasanjo paid about $17 billion to pay the Paris club without even going back to the NASS even thereafter. So it is huge credit to Buhari that he wants to still instill some financial discipline,"Keyamo said.
The Senior Special Assistant to the President on National Assembly Matters (Senate), Ita Enang,also reinforced the views of Keyamo on president Muhammadu Buhari's powers to spend $496 million for the purchase of military aircraft without the approval of the National Assembly.>
The presidential aide explained further  that what was pending before the legislature was a request to include the sum in the 2018 budget, adding that the National Executive Council, (NEC) had approved the expenditure in December, 2017.
He further argued that it was legal to spend money from a budget yet to be passed in anticipation of approval.
Enag said: "The law and the constitution recognise contingencies. And when we finish collating what is needed for the balance of the $1 billion, after $496 million, we will bring a supplementary budget before the legislature."