Falae In Ibadan To Convince Alao Akala To Join SDP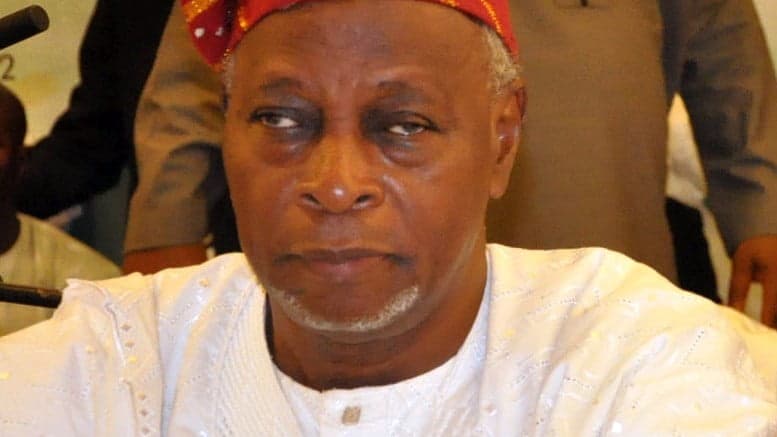 Olu Falae Woo Alao Akala To Join SDP
Chief Olu Falae, the National Chairman of the Social Democratic Party, visited the Ibadan home of former governor of Oyo State, Adebayo Alao-Akala, yesterday in a plan to get him to join SDP.
The former Governor recently defected to the ruling All Progressives Congress after been defeated in the state's governorship election in 2015 under the umbrella of Labour Party.
Akala had earlier dumped the Peoples Democratic Party after a disagreement with the national leaders over the conduct of the state primaries and what he described as imposition of candidate.
Falae had the company of other SDP leaders while on the visit to Alao-Akala's house including a former Minister for Education, Prof. Tunde Adeniran, Ambassador Yemi Farounbi, Dr. Olu Agunloye, Taiwo Akeju, Chief Kola Balogun and Princess Oyeronke Akinlolu.
In his statement, Falae said Nigerians who believe in national unity, justice, equity and progress must come together and rescue the nation from its present position.
He said, "There is a need for us to be together to save Nigeria and restore democracy, by bringing about a new hope for fulfillment. We are optimistic that every Nigerian that wants the nation to be saved will join hands with us in this effort."
Alao-Akala said he was flattered by the visit of Falae and other SDP leaders, describing the former Secretary to the Government of the Federation as respected statesman.
He said he would get back to the party after consulting with his loyalists on the issue.