Dayo Adeyeye Petitions PDP, Seeks Cancellation Of Ward Congresses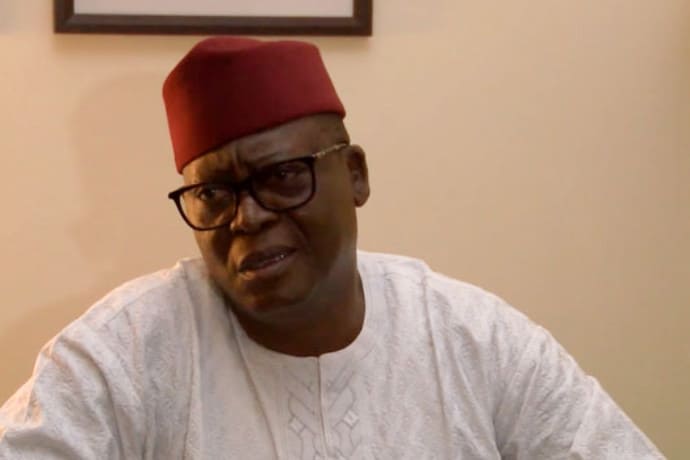 Ekiti Ward Congresses: Ex-minister Petitions PDP, Wants Cancellation in Three LGs
A governorship aspirant of the Peoples Democratic Party (PDP) ahead of the July 14 Ekiti governorship election, Dayo Adeyeye, has petitioned the David Mark-led committee, seeking the cancellation of congresses in three local government areas of the state.
Although the party's ward congresses held on Saturday across the state was considered largely peaceful, there were concerns of irregularities in some wards.
Mr Adeyeye and Senate Minority Whip, Biodun Olujimi, are squaring up against Ekiti State deputy governor, Kolapo Olusola, who has the backing of Governor Ayo Fayose.
Naija News learnt that Mr Adeyeye called on the PDP delegates committee to cancel the congresses and repeat the process in the three councils over what he described as "extreme thuggery and tearing of nomination forms."
Adeyeye who made the call while reviewing the exercise held across all the 177 wards of the state however, commended the committee for doing a good job on the overall, expressing hope that the party's primary, slated for May 8 would be free and fair.
According to him, the results of the congresses in Ikere, Ikole and Oye council areas should be cancelled.
Mr Adeyeye said he had petitioned the three-member committee in writing urging the committee not to sweep his complaint under the carpet.
"In many of the local governments, the rules were strictly adhered to. But I want the security agencies and the committee to investigate the crisis in Ikere where Gbenga Ayeni was beaten up with charms and many people were also beaten up by thugs," he said.
"The problem in Oye is that some thugs went to Ayede, tore the nomination forms and even brought the torn forms to my house, thugs were also used to disperse the people. People could not come out to vote because of fear.
"At Ikole, results of five wards were satisfactory but we rejected results of seven wards."
While commending the efforts of the committee, Mr Adeyeye described the exercise as the best in the history of the party and the state.  "I don't want any advantage but create an enabling atmosphere for me," Mr Adeyeye pleaded.