Army Launches Operation Last Hold In Borno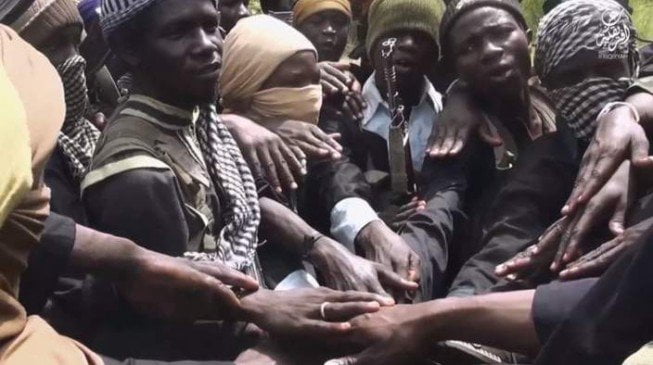 Army Prepares To Clear Remaining Boko Haram Members In Borno
A special raid tagged "Operation Last Hold" which aims at clearing the Boko Haram  members still present in northern Borno state, and also return displaced persons to their homes and farmlands, is been embarked upon, the theatre commander, Operation Lafiya Dole, Maj. Gen. Rogers Nicholas has said.
About 10 local government areas in Borno state has been attacked by the Boko Haram Sect, with thousands running to Maiduguri, the state capital for safety.
"We are conducting a special exercise called Operation LAST HOLD in northern Borno. It is to restore hope in the northern part of Borno, especially in Malam Fatori, Cross Kowa, Gulumbali and others."
"We are going to do clearance of the area and hold the area, be with the people. We're going to follow the people to their farms, stay with them even on their farms," Nicholas told journalists at the Command Headquarters in Maiduguri while receiving seven repentant Boko Haram members, including Amri (leader) on Friday.
He said the Chief of Army Staff will soon start farming activities in northern Borno, with soldiers being directly involved.