Police Commission Interviews Ibrahim Magu For Promotion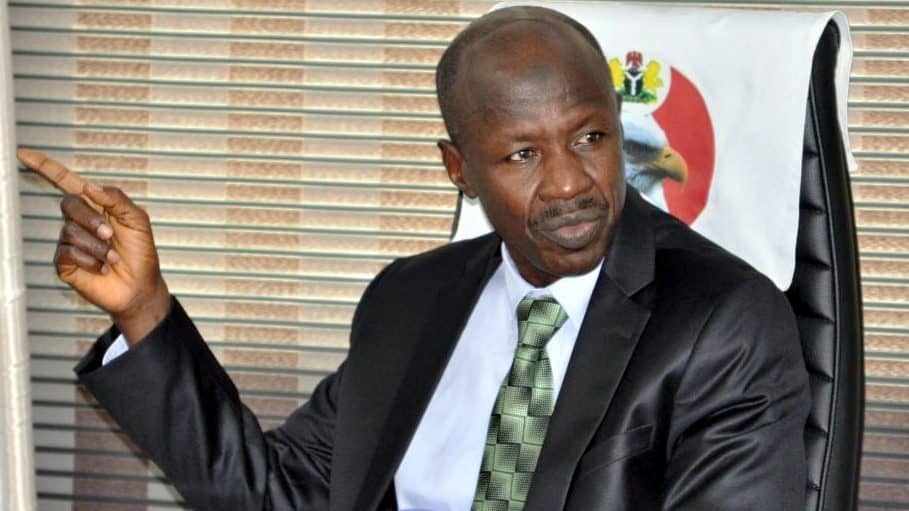 Police Commission Screens EFCC Boss For Promotion
The Acting Chairman of the Economic and Financial Crimes Commission (EFCC), Ibrahim Magu, has been screened for promotion to the rank of Commissioner of Police (CP).
Naija News learnt that Ibrahim Magu, the embattled acting Chairman of the EFCC, was screened for hours alongside three other  Deputy Commissioners of Police (DCPs) on Tuesday by the Mike Okiro-led Police Service Commission (PSC).
One of the DCPs was Ebere Onyeagoro, currently in charge of Administration, Kaduna State Police Command, while the third DCP was said to be from the South-West, and due for retirement in June.
Our investigations, however, revealed that the fourth DCP invited by the PSC for the screening was President Muhammadu Buhari's Principal Staff Officer (PSO), DCP Abdulkarim Dauda.
Dependable sources at the PSC and Force Headquarters, Louis Edet House, Abuja, confirmed  that the "three DCPs passed the screening and the commission has approved their promotions to CPs." One of the sources disclosed that PSO to President Buhari could not be promoted because he did not appear before the commission.
"We don't know if he will pass the screening, so we cannot promote somebody we don't know whether he will pass or not," one of the sources disclosed.