German Police Raid Prostitution Ring, Detain More Than 100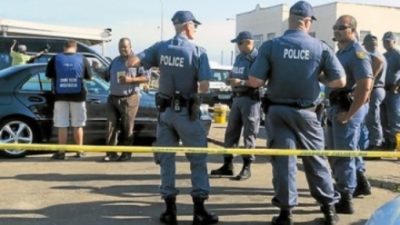 The German Police with about 1,500 officers on Wednesday carried out nationwide raids against members of suspected illegal prostitution ring in the biggest single operation in the history of German police.
The spokesperson of the Police reports that seven arrest warrants were successfully delivered and more than 100 individuals were temporarily taken into custody.
German Interior Minister and Christian Social Union (CSU) leader, Horst Seehofer, described the operation as unexpected strike against a "network with nationwide branches."
Over 60 business premises believed to be connected to international criminal syndicate operating in the German red-light industry were searched by security officers in 12 federal states
The police disclosed that the senior leadership of the prostitution ring is made up of between 15 and 20 individuals with German and Thai citizens.
investigators believe that several of the suspects who were arrested in brothels and massage parlors were residing in Germany illegally.
A 59-year-old Thai woman and a 62-year-old German man were considered to be the primary suspects in building the illicit and highly-profitable network in Germany which trafficked Thai women and transsexuals to let them work as prostitutes.
Investigators believe that the couple who specialize in bring in Thai girls into the country for prostitution earn seven figure through the business.
"The mission was concluded without any incidents," the spokesperson told newsmen.
The two ring-leaders were formally charged with human trafficking for the purpose of sexual exploitation.
"Many hundreds of men and women were subjected to the inhumane and limitless greed of traffickers over the course of years and across national boundaries,'' a statement by interior minister Seehofer read