Embarrassment As Visiting Ghanaian Lawmakers Watch As Thugs Steal Senate's Maze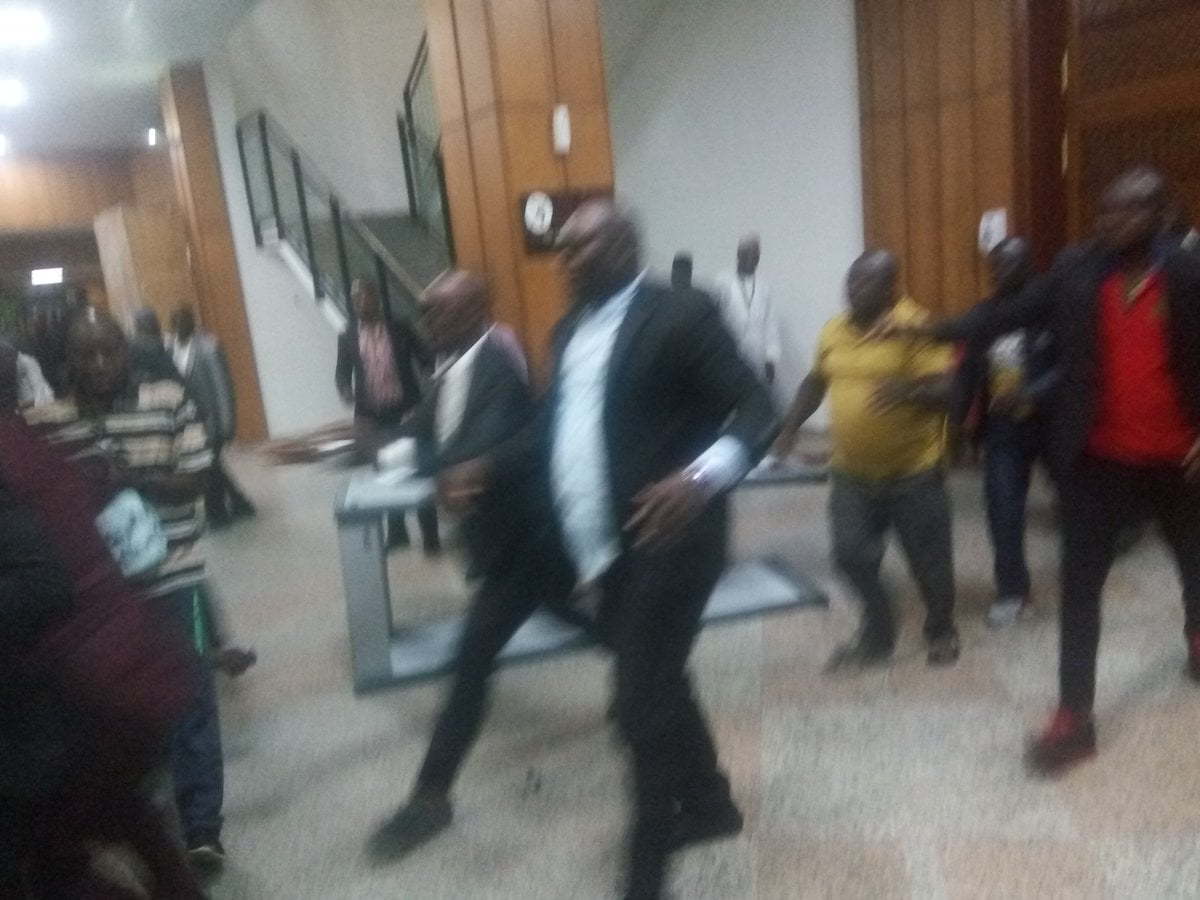 Ghanaian Lawmakers who were visiting the National Assembly watched in amazement as thugs invaded the Senate chamber and stole the mace.
The Ghanaian Lawmakers watched their Nigerian counterparts scampering to safety as thug invaded the senate.
They entered the House and sat at the gallery to observe proceedings as members debated the invasion.
A Lawmaker representing Lagos State in the House of Representatives, Femi Gbajabiamila, who could not hide his embarrassment apologized to the visitors on behalf of the national assembly.
"It is unfortunate that we have visitors from Ghana, who are on a parliamentary visit to Nigeria.
"We apologise because this is not usually how our legislature operates," he added.
Mr. Gabriel Onyenwife, a member from Anambra State, who referred to the thugs as terrorists said;
"The National Assembly is under a terrorist attack; that is the appropriate description.
"If the legislature is no more, what is the fate of democracy? Today, it is the mace, it could have been a senator or a member that the terrorists came to attack.
"The security personnel in the National Assembly must explain the role they played in this saga."
According to Punch, , Prof. Mojeed Alabi, a lawmaker from Osun State described the invasion as a "failed coup", that should be meted with appropriate punishment.
"There is punishment for a coup, a failed coup.
"The punishment for this invasion should be the same punishment for coup plotters", Alabi said.
More members spoke in support of the motion, condemning the attack. Naija News however brought to your noticed that Senator Ovie Omo-Agege had been arrested for been behind the stolen maze.