Benue Killings: 10 Policemen Confirmed Dead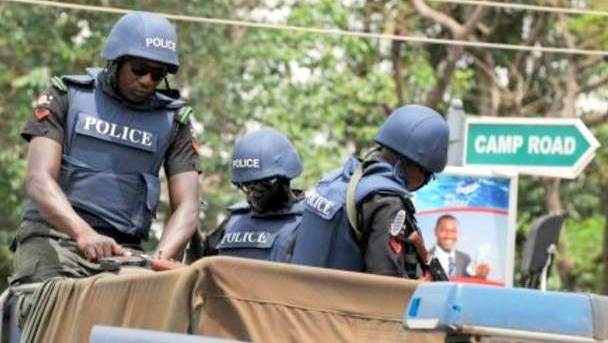 At least ten police officers are feared killed in the Sunday night ambush on a police team in Benue State.
Naija News had earlier reported that the  attack began around 6:00 p.m. Sunday evening when gunmen opened fire on two police officers who were riding on a motorcycle between Anyibe and Ayilamo, two communities in Logo Local Government Area where hundreds have been killed in suspected herdsmen attacks since early this year.
Some officers dispatched to retrieve the body of the slain officer, also came under attack on their way back from the mortuary where they deposited the remains of their colleague.
Premium times disclosed that the gun battle that followed reportedly left nine officers killed and several others still missing. The bodies of the nine officers were discovered on Monday morning,
About 30 officers were said to have been involved in the incident. Some officers are said to have returned to their station, but it was not immediately clear how many.
"We have confirmed this morning that 10 policemen were killed including the first one that was killed on a motorcycle," said Paul Pevikyaa, information officer for Logo Local Government Area. "Only a few places are safe now."
Two members of a local vigilante group working closely with the police also revealed that nine or 10 officers have been confirmed killed, with locals saying there is little hope the missing officers would be found alive.
Benue
police commissioner
,
Fatai Owoseni
, and the command spokesperson, Moses Yamu, has not responded to  requests for updates about the incident.
But Daily Post quoted Mr Yamu as confirming the attack on Monday afternoon, saying the police have only been able to confirm four casualties.
Two members of the police special forces in Benue told PREMIUM TIMES they have been asked to prepare for deployment to Logo LGA following the killings. They were pulled out in February following the commencement of 'Exercise Ayem Akpatuma' by the army in the state.
The Nigerian Army abruptly ended the exercise last month, although it continues to claim that a two-month extension was still on.
Download NAIJA NEWS app: