Nigerian Abroad Protest President Buhari Re-election Bid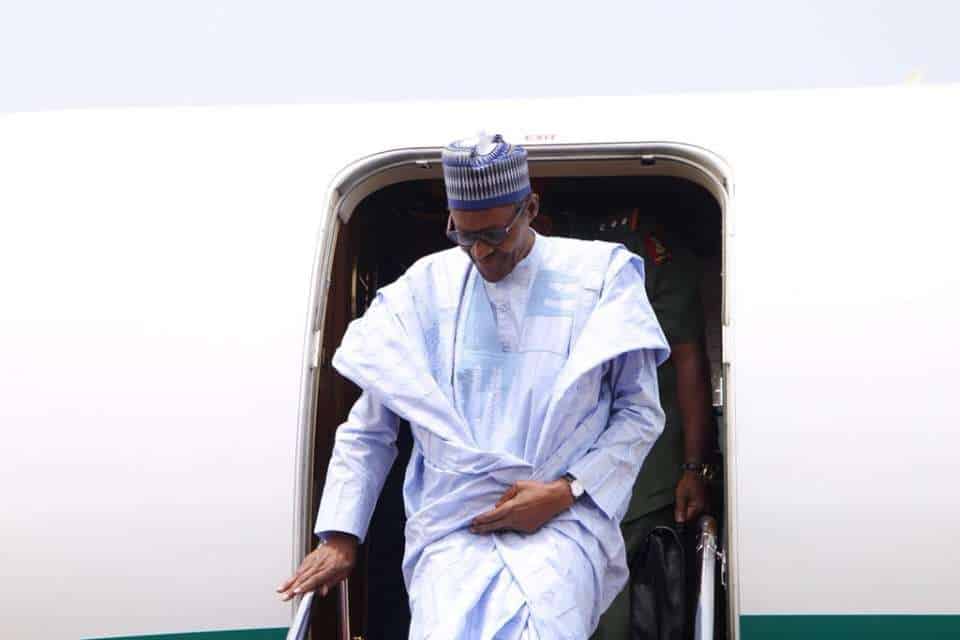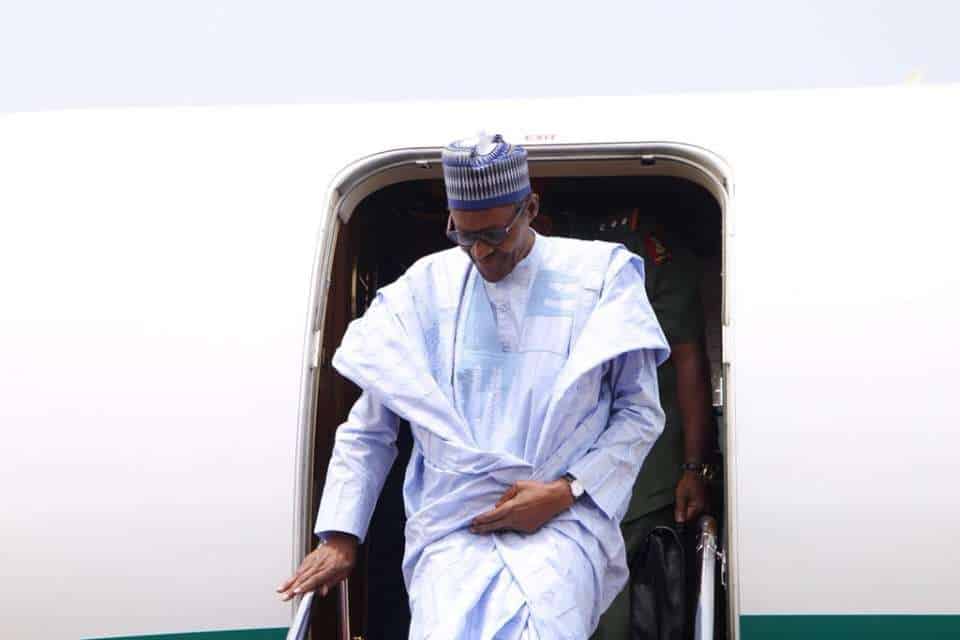 Some Nigerians based in the UK have protested against President Muhammadu Buhari in London Yesterday.
The protesters which started their tantrums 24hours after President Buhari declared his re-election bid, took to the Abuja House official residence of the Nigerian president in London.
However, the presidency are of the opinion that the protesters were sponsored by enemies from the opposing party, most especially the alleged looters.
A source in the presidency said because some people were seriously affected by President Buhari anti-corruption war, they were disappointed when the president declared his interest in running for a second term.
, "forcing them to push panic buttons including renting a motley crowd of professional demonstrators to protest against the President on his arrival into the United Kingdom."
The source said "extremely corrupt Nigerians who are custodians of slush funds stolen from Nigeria, and hiding in UK or are resident cronies of such elements, have colluded to form a league of protesters with a singular aim of distracting and disorganising the scheduled state visit of the president to England for bilateral talks with Prime Minister Theresa May and other dignitaries."
"Esteemed Nigerians home and abroad, friends and business investors in Nigeria, should please see through the veil of the motive behind the Abuja House, Kensington London demonstration.
"It was an orchestrated act of desperation and a ploy to blackmail and hoodwink the President from concentrating on his anti corruption campaign , which is fast gaining grounds locally and internationally," the source said.
While commenting on the protest, President Buhari's spokesperson, Garba Shehu, said the president "will not be distracted from his mission in the UK."
Source: Naija News