Senator Lekan Mustapha Decamp From PDP To APC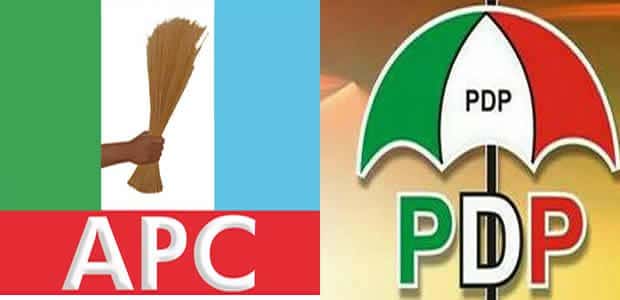 Senator Lekan Mustapha Decamps To Ruling All Progressives Congress
Lekan Mustapha, a former Senator for Ogun East Senatorial District, has decamped from the Peoples Democratic Party (PDP), to the ruling All Progressives Congress (APC).
Also, a former Deputy Speaker of the Ogun State House of Assembly, Hon. Remi Hassan, left the opposition PDP for the ruling All Progressive Congress.
Lekan Mustapha and Remi Hassan, in Abeokuta on Thursday, also led thousands of PDP members from the Ogun East Senatorial District of the state into the APC.
The followers said they were motivated by the developmental strides of the Governor Ibikunle Amosun led government, which they added, will definitely speak for him in the 2019 polls.
According to Hassan, "politics is about choice of who you relate with, stating that despite being seen as an antagonist of Amosun, he has never questioned his performance."
He took time out to advise the governor not to relent till his last days in office, assuring the APC of his support.
On his part Mustapha said "when you have gold, you don't go about looking for silver. We have gold in the person of Amosun, so there is no need messing around with silver."
Receiving the decampees, Amosun said there will be no discrimination among old and new members.
"All members, are now one big family, with the mission to work for the good of the common people," he said.