Robbers Storm Offa Banks, Kill Police And Customers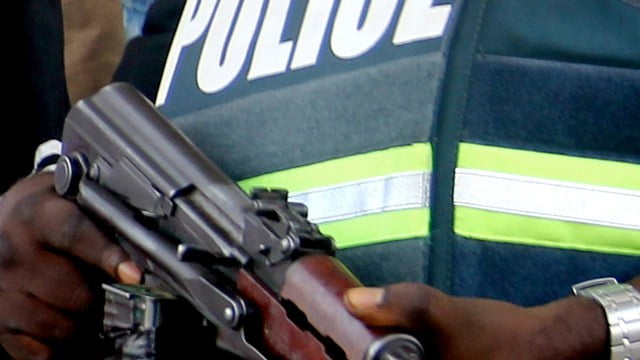 Four Policemen, 6 Others Confirmed Dead In Offa Bank Robbery
The ancient city of Offa in Kwara State, yesterday was thrown into confusion and chaos as heavily armed hoodlums attacked the Owode Police Station in the metropolis where they killed policemen and some residents before raiding banks in the area.
Report that got to us at Naija News made it clear that some customers who were transacting businesses in the banks were also killed in the incident which was said to have lasted for over one hour.
In all, ten persons, including four policemen have been confirmed dead in the armed robbery attack.
The robbers, according to eye witnesses, entered the town at about 4:45 pm and operated till about 5:40 pm unchallenged after blocking the Ilorin and Osogbo entrances into the town.
Report has it that the bandits gained access to the town from Ijagbo, in the western end.
Eyewitnesses made it known in a telephone chat that "the robbers carted away substantial amount of money from the banks' vaults.
"They blew open the security of the banks with dynamite. Many passers-by were hit by stray bullets. A commercial motorcyclist was among those killed."
People that were injured during the course of the robbery were taken to the Offa General Hospital.
The Kwara State police spokesman Ajayi Okasanmi who confirmed the raid, said, "victims included policemen and other individuals."