Man Utd's Tosin Kehinde To Shun England For Nigeria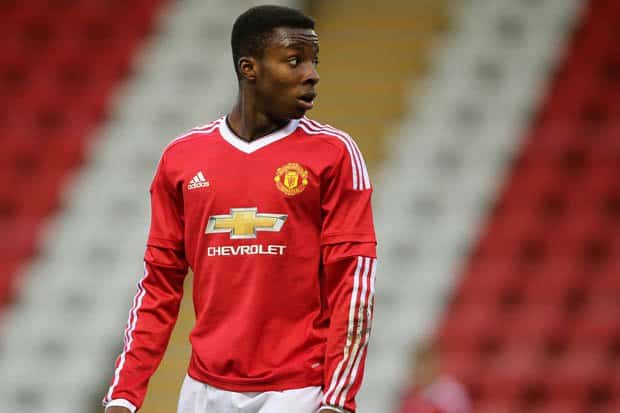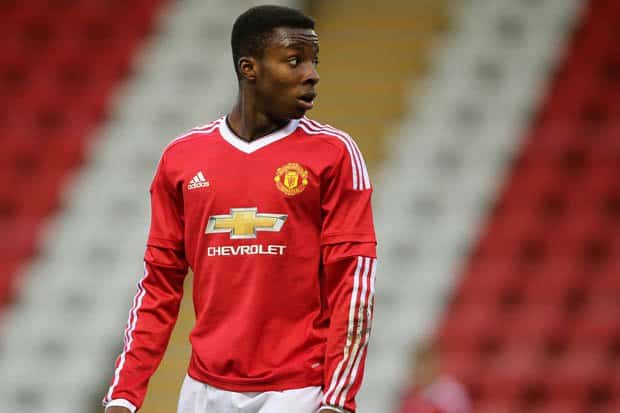 19 years old Tosin Kehinde, Manchester United Under 23 player, has trashed the opportunity to play for England and instead will pursue an international career with Nigeria.
Although raised in the UK, Tosin feels more affiliated with the country of his birth and dreams to turn out for the Super Eagles.
"Nigeria has always been a part of me. I was born there," Metro quotes him as saying.
"My whole family are Nigerian. I come from a very strong Nigerian background; so, the influence has always been around me."
Kehinde, who was raised in Lagos, met with Nigerian Football Federation officials to begin the process of formalising his international footballing status. And he revealed he wants to follow in the footsteps of Arsenal star Alex Iwobi.
Kehinde has trained with United's first-team, although he is yet to make a full squad, and he hopes to be given an opportunity to shine by Jose Mourinho soon.
He added: "When you are growing up, when you see players like Jay Jay Okocha, how good he was and the current crop of players such as Alex Iwobi and Super Eagles captain, Mikel Obi, the desire to get the opportunity to play for Nigeria has always been there really."
"I hope to play in the first team, that's every player's dream and my dream also," he continued.
"The manager's continued belief in the youth and giving people opportunity has made me feel that if I keep working hard maybe I can get the opportunity as well." he said.