Nigeria Is Under Siege- Uche Secondus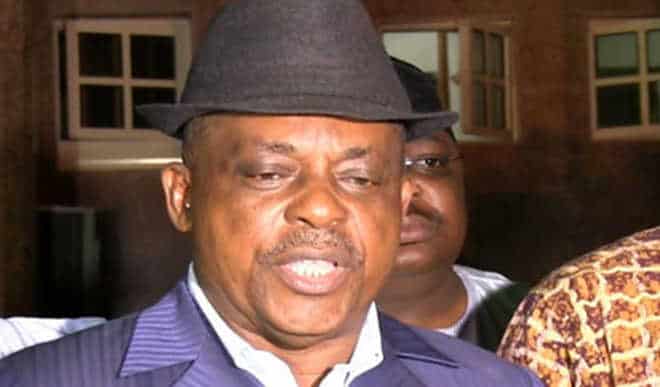 Uche Secondus, national chairman of the Peoples Democratic Party (PDP), in an Easter message to Nigerians has said the country is under siege.
The PDP chairman pleaded with Nigerians to reflect "the situation in the country and pray specially for the survival of our democracy".
"The nation's democracy more than ever before since 1999 is under heavy stress that need all hands to be on deck for its survival," the statement by Abonyi read.
"Indicators are apparent that the country is under siege and Nigerians should use this solemn period of Easter to pray for God to intervene and raise good leaders for the country."
He commended ex-President Olusegun Obasanjo; Ibrahim Babangida, a former military ruler; and Theophilus Danjuma, a former minister of defence; for "saying the truth" about the state of the country.
Secondus advised members of the Peoples Democratic Party to ensure they shun all undemocratic practices, so as to ease the nation of its burdens.
"Christians [should] see the Easter festivity which also marks the end of the 40 days special fasting and prayers as an ample period for positive attitude to one another," he said.
"The new PDP that would emerge after reformation is going to take the country to the next level having been equipped with the requisite experience."