Sauce Kid Is Out Of Prison, Is There Still A Place For Him In The Music Industry?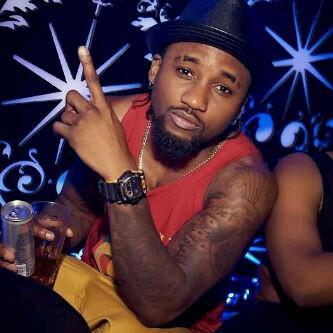 Sauce Kid aka Sinzu was released from an American prison recently. After two years of hiatus, he is back in the entertainment news. But the question on everyone's lips is "Whats next for Sinzu".
We all knew something was not right after his 2013 public spat with longtime friend and accomplice, Godwon. Godwon had earlier accused him of been a petty criminal in a diss track that followed the release of NotJustOk's controversial  gifted rappers list. He was telling the truth be we all thought it was just banter. All that aside.
The Nigerian music industry is moving at a very fast pace and music fans in Nigeria are fickle and sanguine. A-list Acts blow and un-blow within as short as 22 months and it is not uncommon to hear people ask questions like "Where is Chudy K sef?".
The "Carolina" rapper served a two year jail term for stealing over $15, 000 in shop lifting and credit card fraud. And while he would be a disgrace to other people in other climes, he's somewhat a hero to a section of Nigerian music lovers. Talk about a culture of fraud and moral decadence.
Davido welcomes Sinzu
Chief among them is Davido who took to his Twitter page to issue a warm welcome to the rapper.
Welcome home sinzuuuuuuuuu

— Davido (@iam_Davido) March 25, 2018
So what is Sinzu up to next. Is he going to try a comeback with a star studded single, or an album. Or is he just going to lay low and fade off into the hall of shame? Your guess is as good as mine.