President Buhari Has Failed Us-Northern Leaders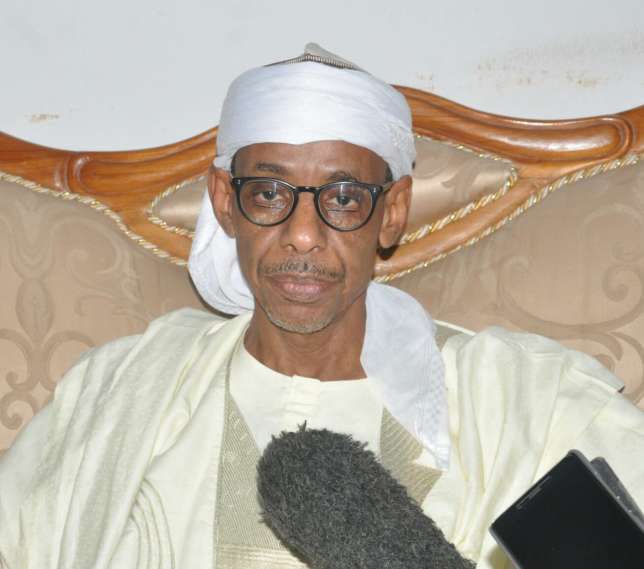 No Northern Politician Should Be voted For in the Next General Election-Baba-Ahmed
Northern elders have rejected President Muhammadu Buhari as their candidate for the 2019 general elections. Re-echoing the view of many Nigerians, the leaders of socio-political organisations and key stakeholders from the northern part of Nigeria said the Buhari administration has performed below expectations.
The leaders disclosed this after a meeting in Kaduna on Saturday, March 24, 2018. They said Buhari's leadership has failed the region and, therefore, must be replaced by competent persons.
Present at the meeting were leaders of the Northern Elders Forum, Arewa Youth Consultative Forum, Borno Elders Forum, and Supreme Council for Sharia in Nigeria among others.
A statement read by a member of the Northern Elders Forum and Chief of Staff to the Senate President, Dr Hakeem Baba-Ahmed, said since Buhari was sworn in, the economy, security and political fortunes of the region have continued to deteriorate.
The northern leader also said the current administration lacks strong will to tackle the Boko Haram insurgency, rural banditry and herdsmen/farmers clashes that have claimed many lives in the region.
"We demand immediate and decisive steps to improve the security of lives and economic assets in the North by the federal and state governments. Too many communities are at the mercy of attacks from sundry groups of criminals who appear to have unchallenged access to space and weapons", Baba-Ahmed said.
Weak leadership
The statement reads in part, "The Summit noted that despite notable successes by the administration against the Boko Haram insurgency in the North East, many Northern communities still live under its threat.
"In many other parts of the North, communities are routinely exposed to attacks from shadowy killers, and suspicion and anger at known and suspected killers are pitching Northerners against each other.
"Armed bandits terrorize rural communities almost at will, while kidnappings and abductions have assumed alarming notoriety as crimes.
"The nation's security and law and order assets are stretched beyond points where they can't provide even the most elementary confidence and protection of citizens. The North has rarely been so exposed to multiple and varied threats."
The statement further said:
""The summit warns that no Northern politician should expect to be voted for in the next general election unless they demonstrate a willingness to champion a massive assault on poverty and underdevelopment in the North.
"In this regard, most political office holders from the North are hereby served notice that they have failed the test to lead the region towards economic recovery and growth.
"The summit asserts the rights of all Northerners to examine all options in political choices they will make in 2019. The leadership selection process must be critically interrogated to present the best leader to Nigeria as a whole. No one should take the North for granted, and it is not for sale. It will resist shedding its blood for any candidate and will critically scrutinize all politicians who will seek our mandate. At this stage, all options are on the table, and politicians who have betrayed the hopes and mandates of our people should be prepared to suffer rejection, in the same manner, the votes of the North rejected the attempt to continue with impunity, corruption and indifference of the previous regime."