Buhari Orders Four Ministers To Visit Dapchi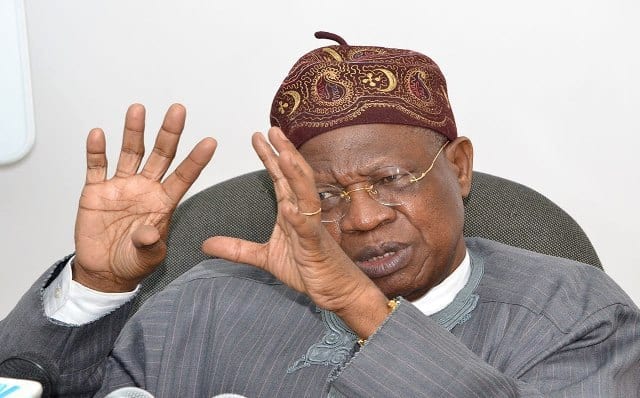 President Muhammadu Buhari, has on Wednesday, dispatched four ministers to immediately proceed to Dapchi in Yobe for an on the spot assessment of the release of school girls by Boko Haram insurgents.
The Ministers are Lai Mohammed, information, Mansur Dan-Ali, Defence; Abdulrahman Danbazau, Interior; and Minister of State for Foreign Affairs, Mrs Khadijat Abba-Ibrahim.
Naija News learnt the four ministers were thereafter, permitted to depart the weekly Federal Executive Council (FEC) meeting to embark on their trip to Dapchi.
Addressing newsmen before their departure, information minister, Lai Mohammed, confirmed the documentation of the released girls were ongoing.
"I can confirm that the Dapchi girls have been returned, what we can confirm to you is that Mr President did actually assure Nigerians that the abducted girls would be released, but he also said that violence and confrontation would be ruled out.
"Based on that, the Federal Government with the support of friendly countries embarked on back term negotiations; this back term negotiation has led to the release of these girls.
"What I can confirm today is that these girls were released yesterday, but on the conditions, number one is that they were released unconditionally; no money changed hands.
"Number two, they had one condition to return them to where they picked them.
"So in the early hours of today they did return the girls but of course, most of the girls went to their parents' homes.''
"It is a day of joy for Nigerians. What I can assure you is that Mr president has kept his promise.
"The girls have been released and we will tell you exactly in a few hours time how many of them have been documented.
"They were not molested,'' Mohammed stated.