PDP Reveal Plans For Youths To Take Over In 2019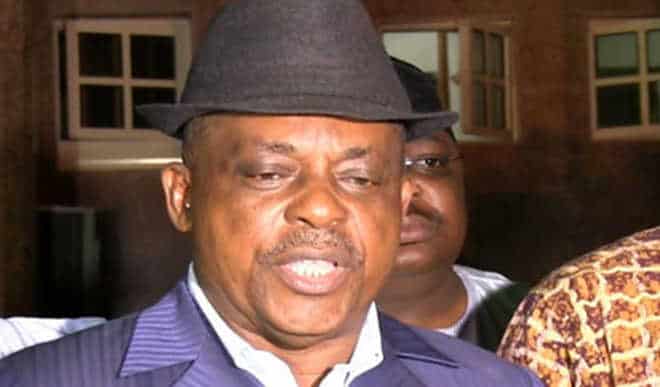 Prince Uche Secondus, national chairman of the Peoples Democratic Party (PDP), on Wednesday said the party was coming up with a plan which would see youths take over leadership of the country in 2019.
Secondus disclosed this during a speech at the opening of PDP Youth Leaders meeting in Abuja.
Tagged "Generation Next", the PDP chairman said the programme was designed to prepare the youth to take over political leadership in the country as age barrier will be removed and a 25-year old that is popular and intelligent can be voted into power as governor.
Secondus urged the youths to irrespective of political affiliations, actively participate in politics so as to have a say in the policies, development and progress of the country.
Going down memory lane, Secondus recalled that at 32, Gen. Yakubu Gowon became Head of State and that with youthful energy, presided and piloted over the affairs of Nigeria.
"Unless you come out and volunteer to make that sacrifice, you will not be noticed and the country will be missing you.
"Today is the day to go into memory lane, make firm declaration and stand by it; the country needs the youth and the party is ready to allow you participate," he said.
He also assured that under his leadership, PDP will not experience imposition of candidates as only those qualified to serve will emerge on the platform of the party.
Earlier, the National Youth Leader of the party, Mr Sunday Ude-Okoye, said many youths in the country were jobless, which made them prone to manipulation by politicians and been available to carry out violent activities.
Ude-Okoye said the youths were wiser and ready to play their parts in ensuring the country's democracy is sustained.